Free Reading Program Features
Superior features for Superhero teachers!
Quindew features are designed to simplify your life and challenge your students to grow as readers!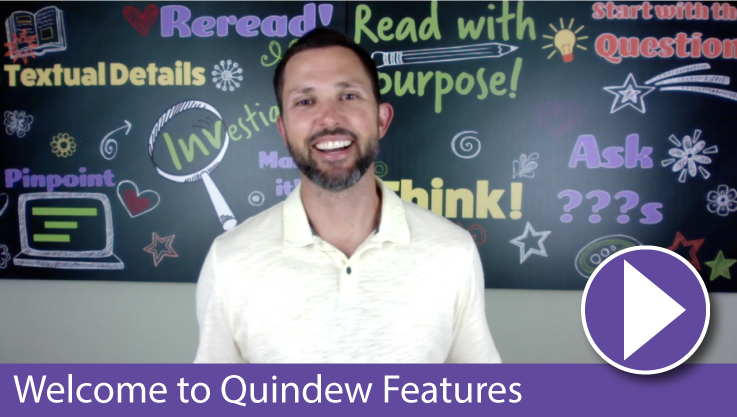 Go on a Quest
A Quest or reading lesson is the central part of Quindewing. We fuse classroom, skill-based pedagogy with gamification best practices to create an engaging reading experience.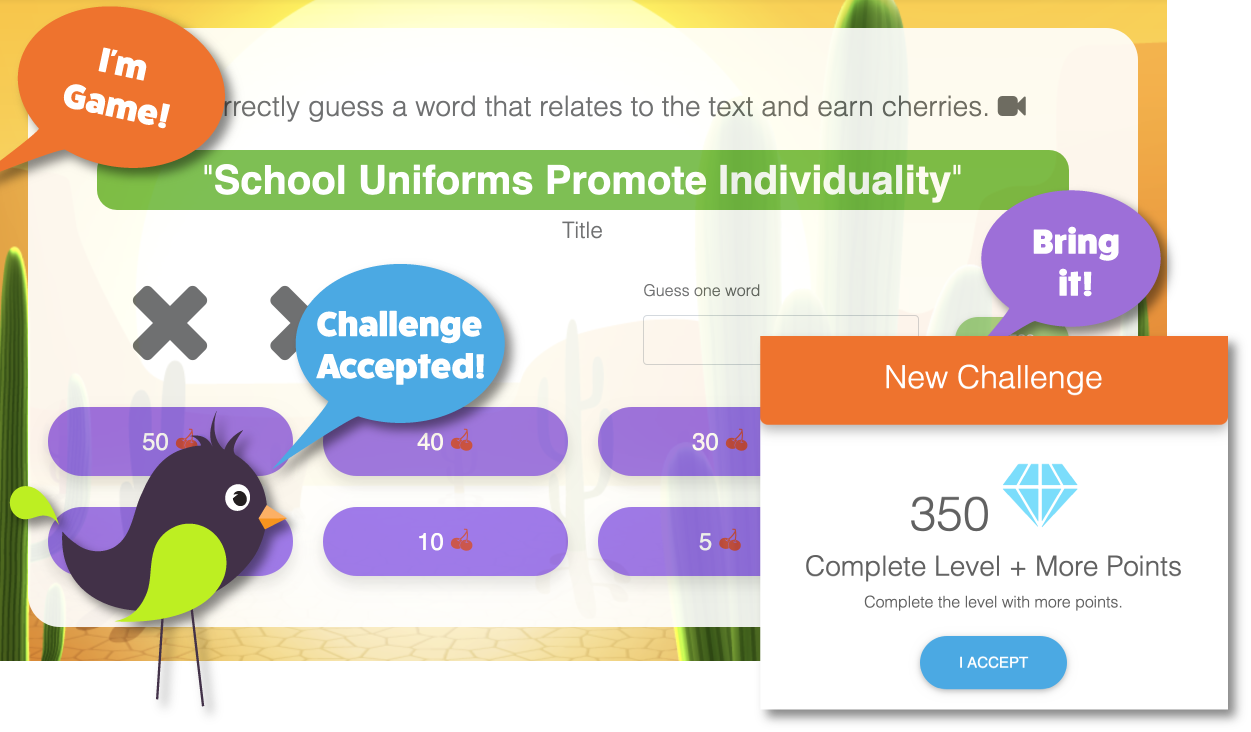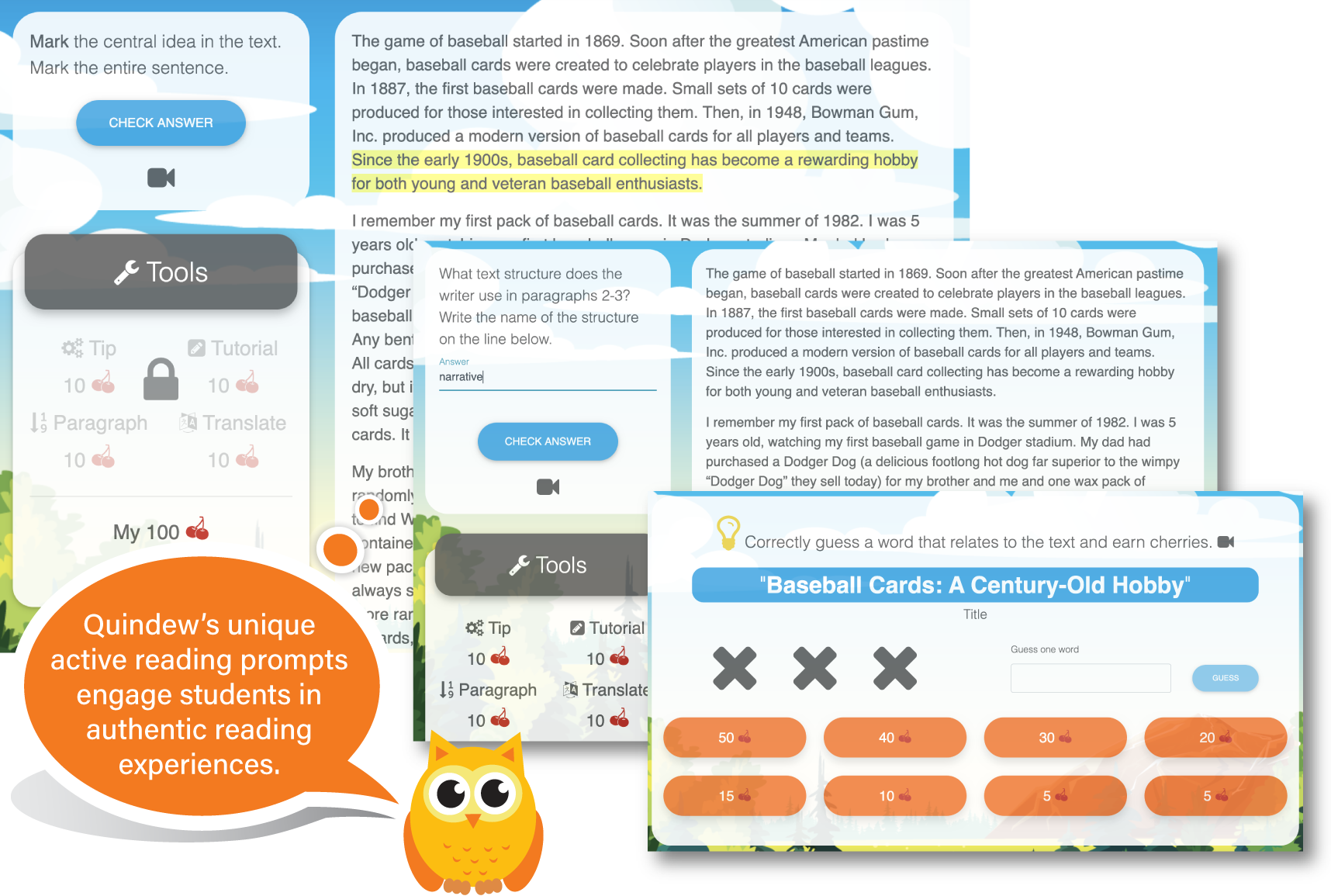 Purposeful Reading Practice
Quindew engages kids in the right type of reading practice. Every Quest has purposeful learning moments that mimic what strong readers do. Students develop confidence, skill, and a lot of reading know how.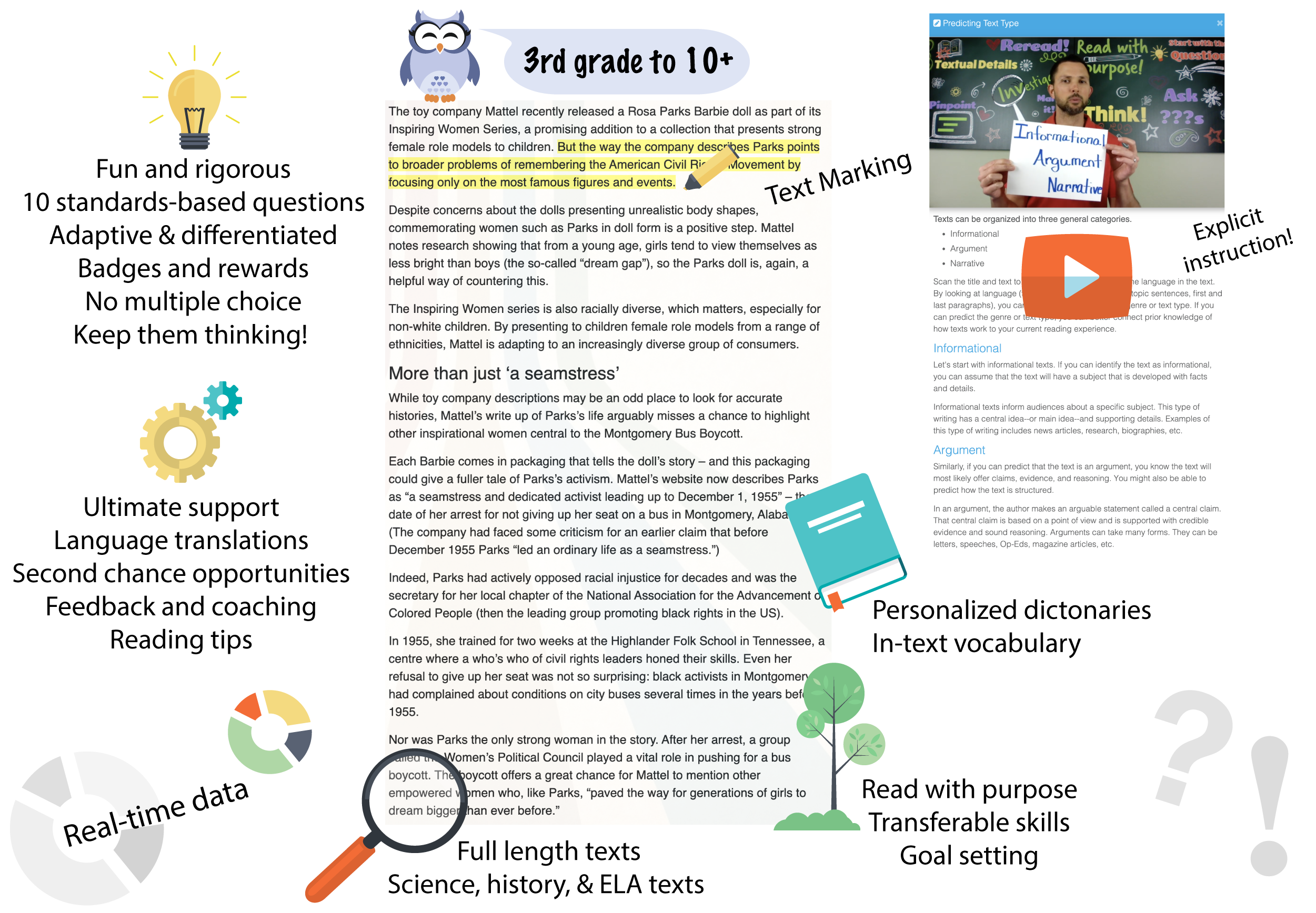 Differentiated Supports
Quindew is different. We built an adaptive, responsive reading program that offers differentiated supports. Teachers do this in the classroom. We thought our reading program should too.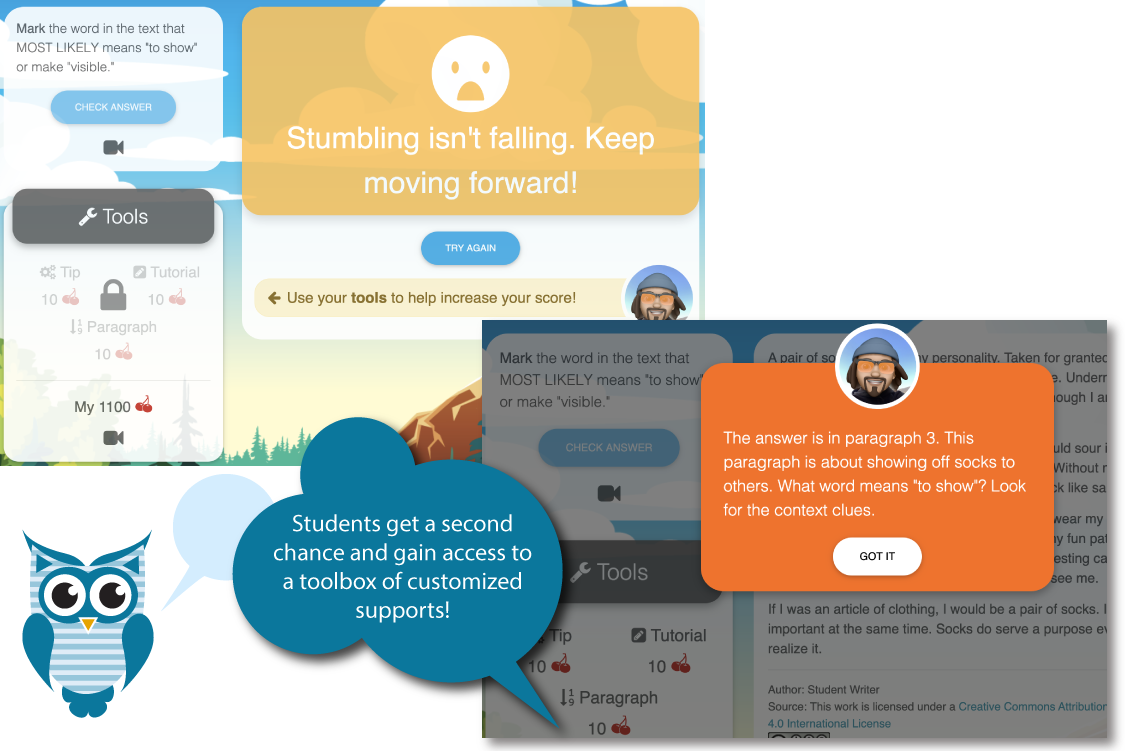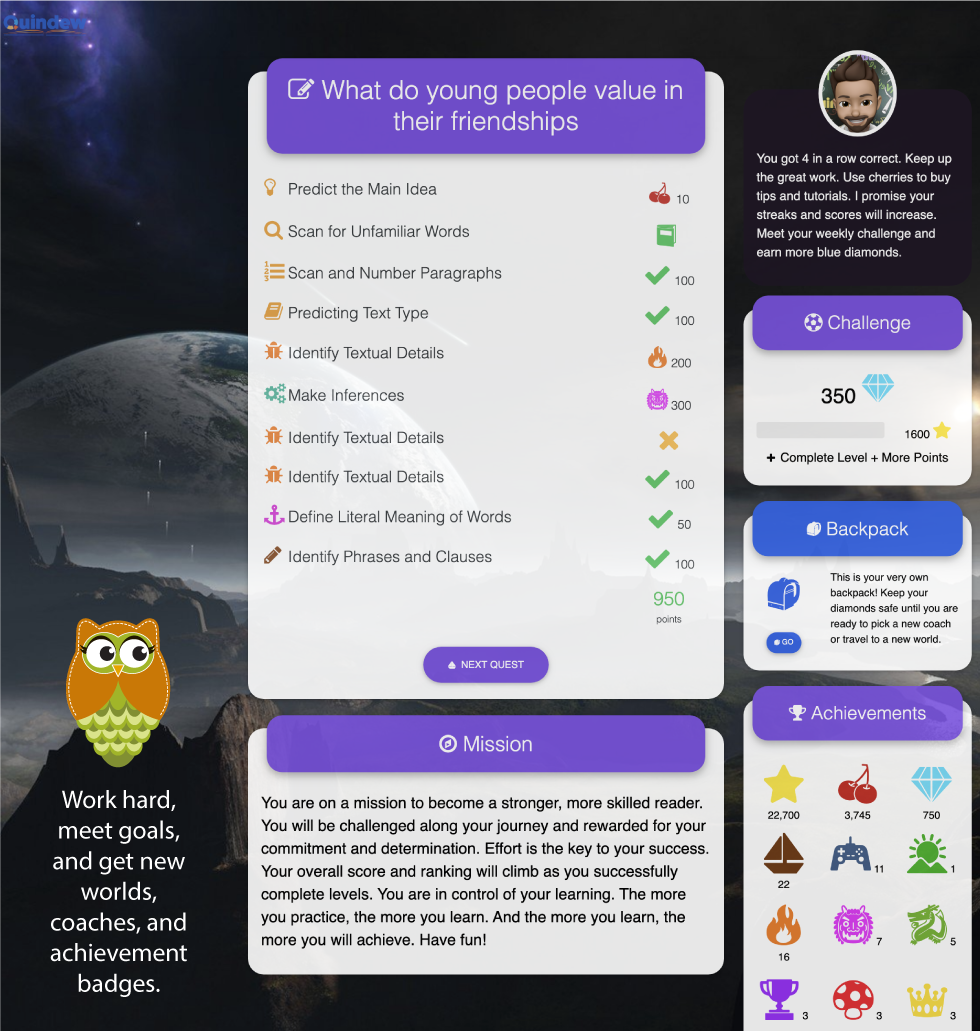 Fun & Engaging
Quindew is successful with kids because it provides layers of engagement. When students achieve their goals, they earn Quindew Currency, they collect reading badges for doing great things, and they personalize their reading experience. Kids enjoy Quindew because Quindew was made for them.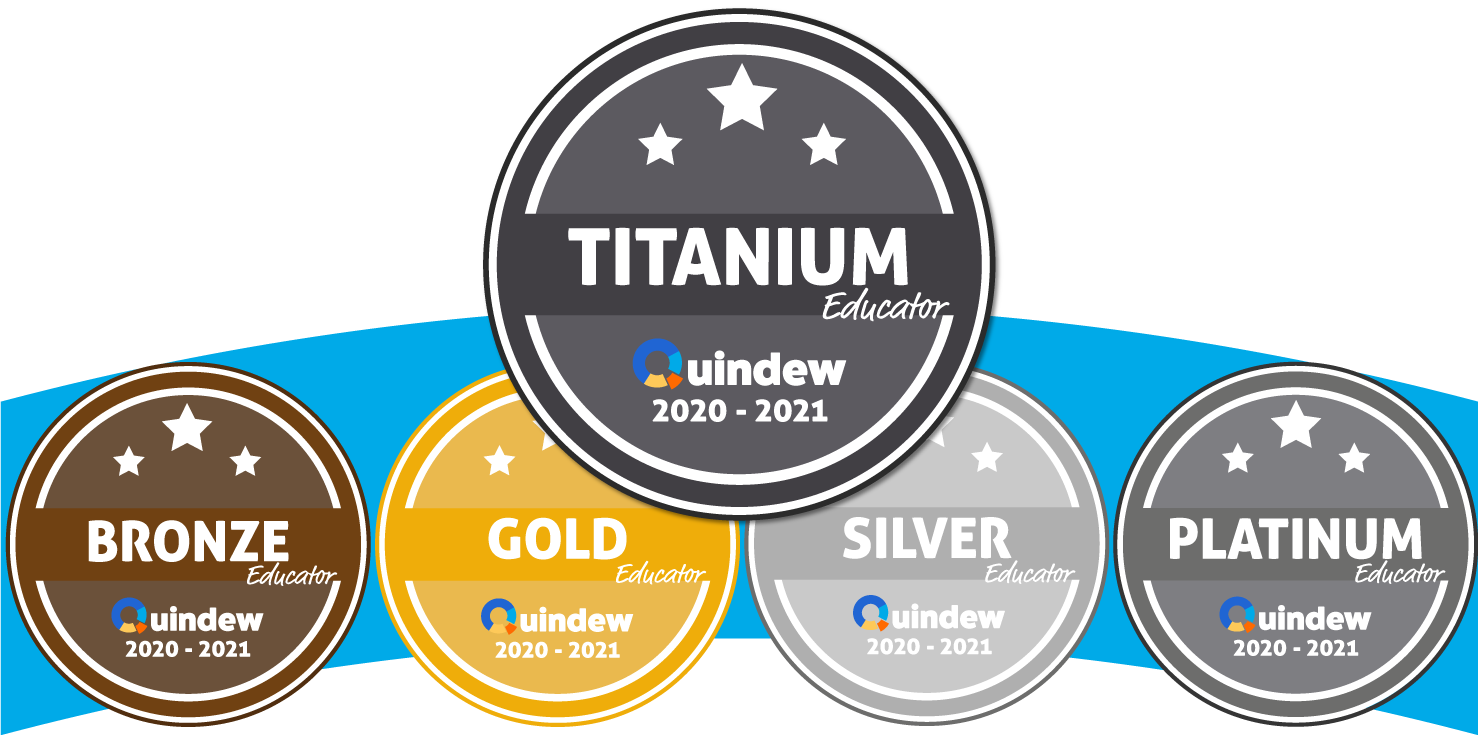 Educator Achievement
Classroom teachers need to have some fun, too! As students complete Seasons, your educator status levels up and you earn Quindew Currency for educators. Snap open your Quindew Briefcase and start shopping.
Stay On Course
You're busy and students need a bit of nudging from time to time. Quindew makes it easy for you to know what is happening in real-time. The more you know, the more your students will grow!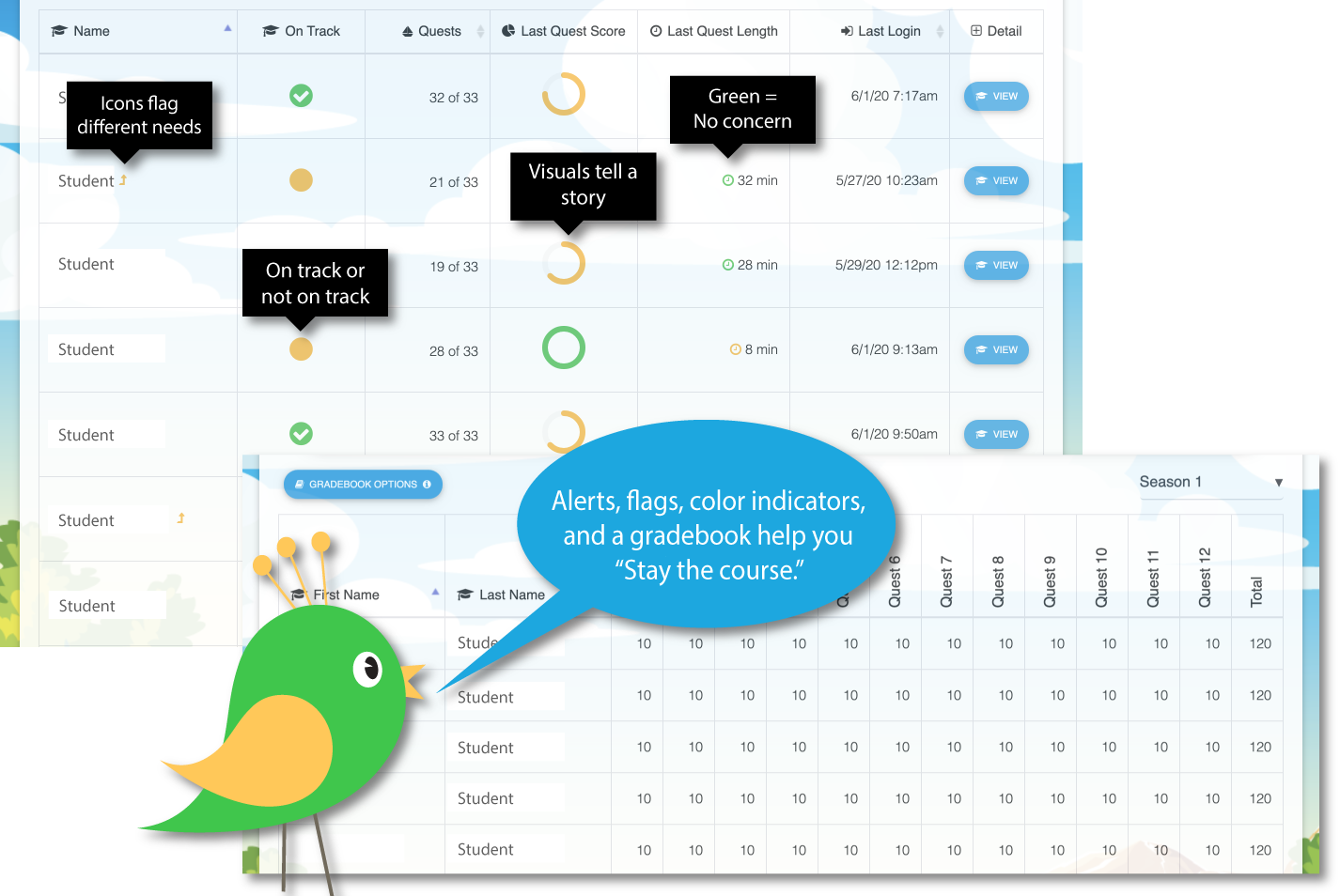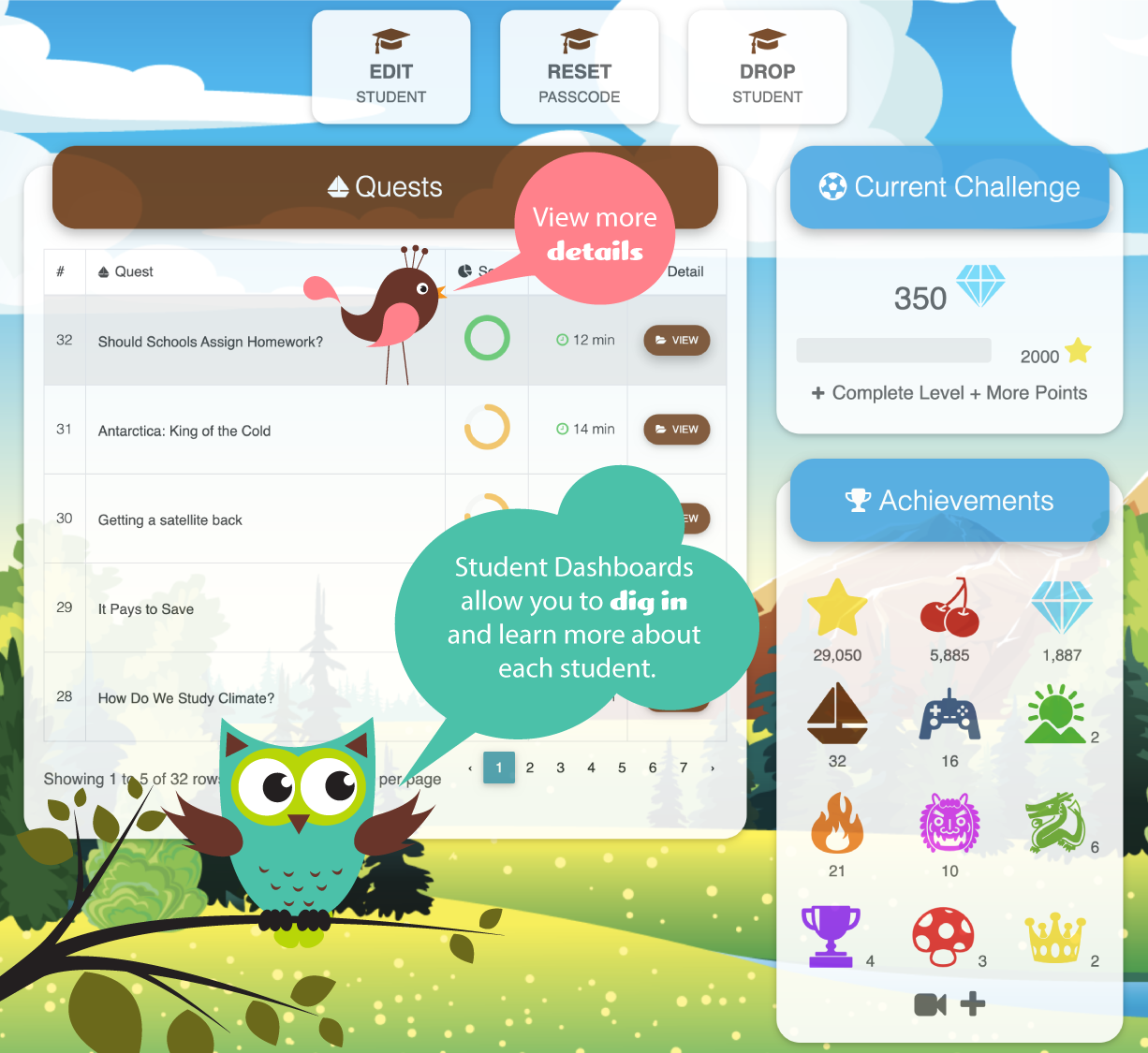 Dig In!
After a long day of teaching, you want an easy way to see how your students are progressing as readers. Quindew's Student Dashboard gives you a nice overview of what is happening.
Responsive Teaching
Quindew informs your students about how they are doing as readers. They get real-time feedback after every decision they make. The feedback is positive, building students' confidence and motivation.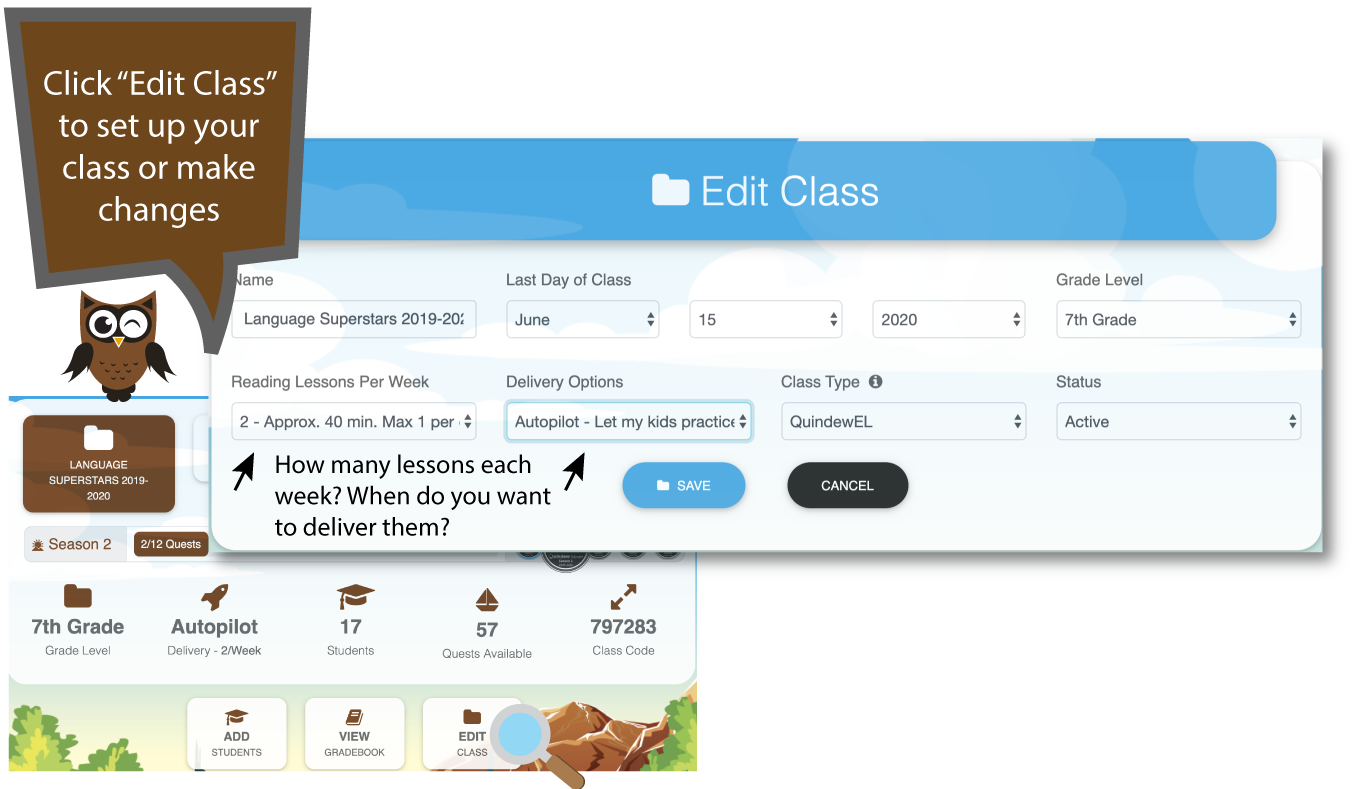 You're in Control
Quindew offers control and flexibility. You choose how many Quests (or lessons) your students practice each week and what types of supports they receive based on your classes' unique needs.
We've Got Your Back!
Quindew class codes make it easy for students to connect to your Quindew class. Students create accounts and provide essential information about themselves to help differentiate instruction.