Fun & Free
Reading Program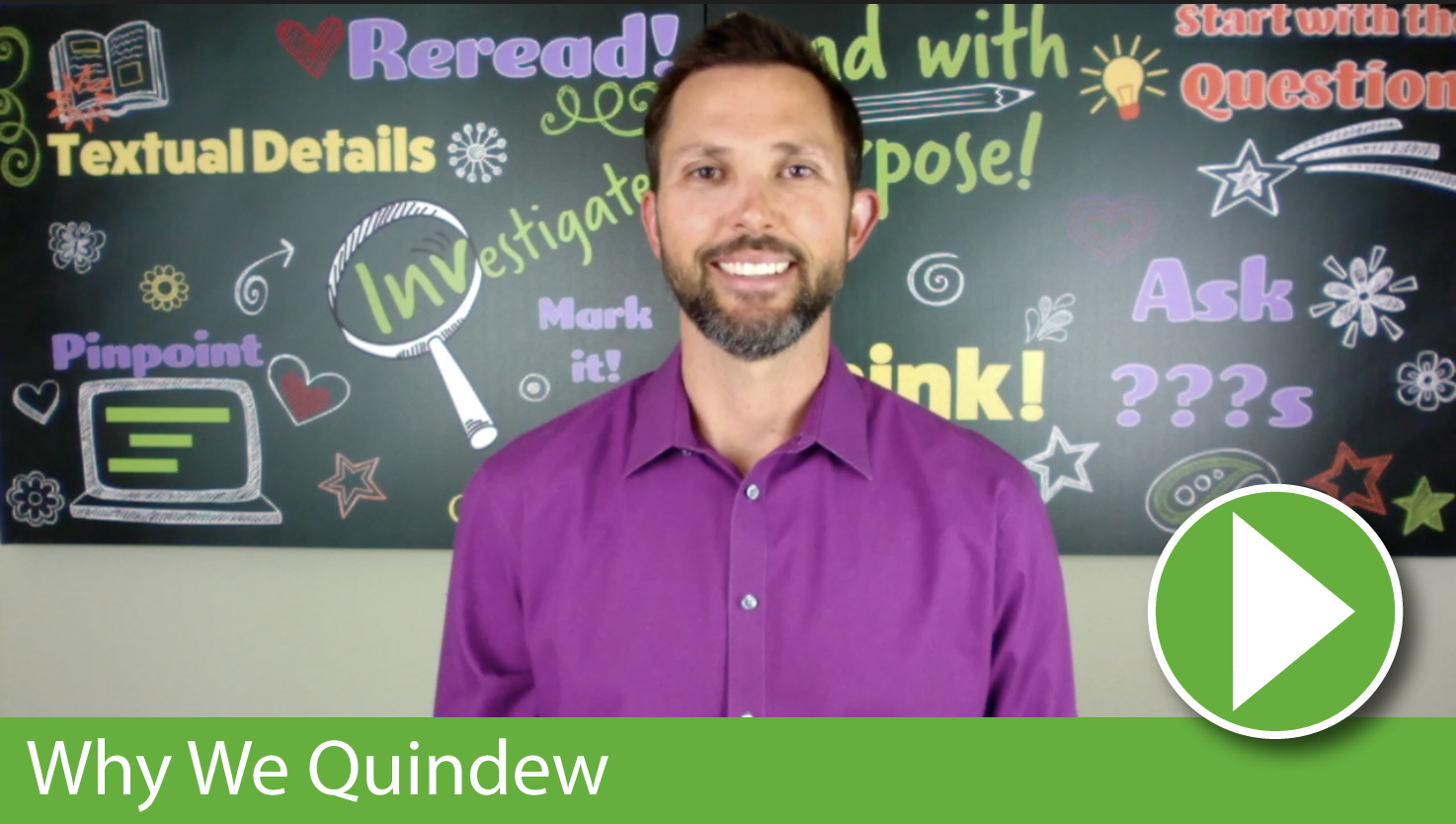 Build confidence and skills
Get kids excited about reading
Practice comprehension reading skills
Diagnostic and summative reading assessments
Differentiate with adaptive reading lessons
Read science, social studies and ELA texts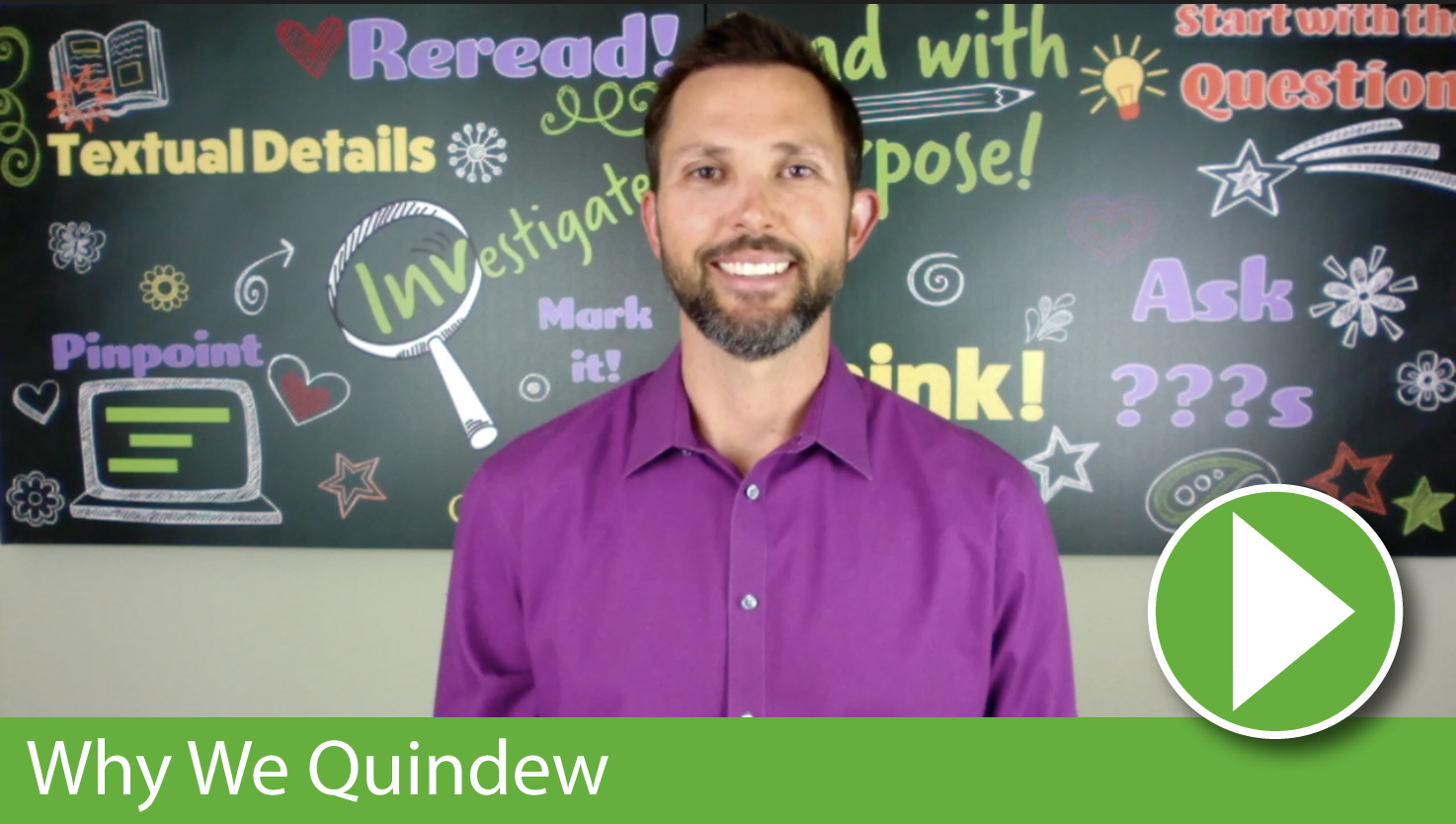 Free Reading Program
Learn more about the five components our reading program.
Forever-FREE account for teachers and students
Reading data for classroom teachers
Program reading data for schools and districts
Curriculum Pack to enhance instruction and target reading gaps
Professional learning for effective implementation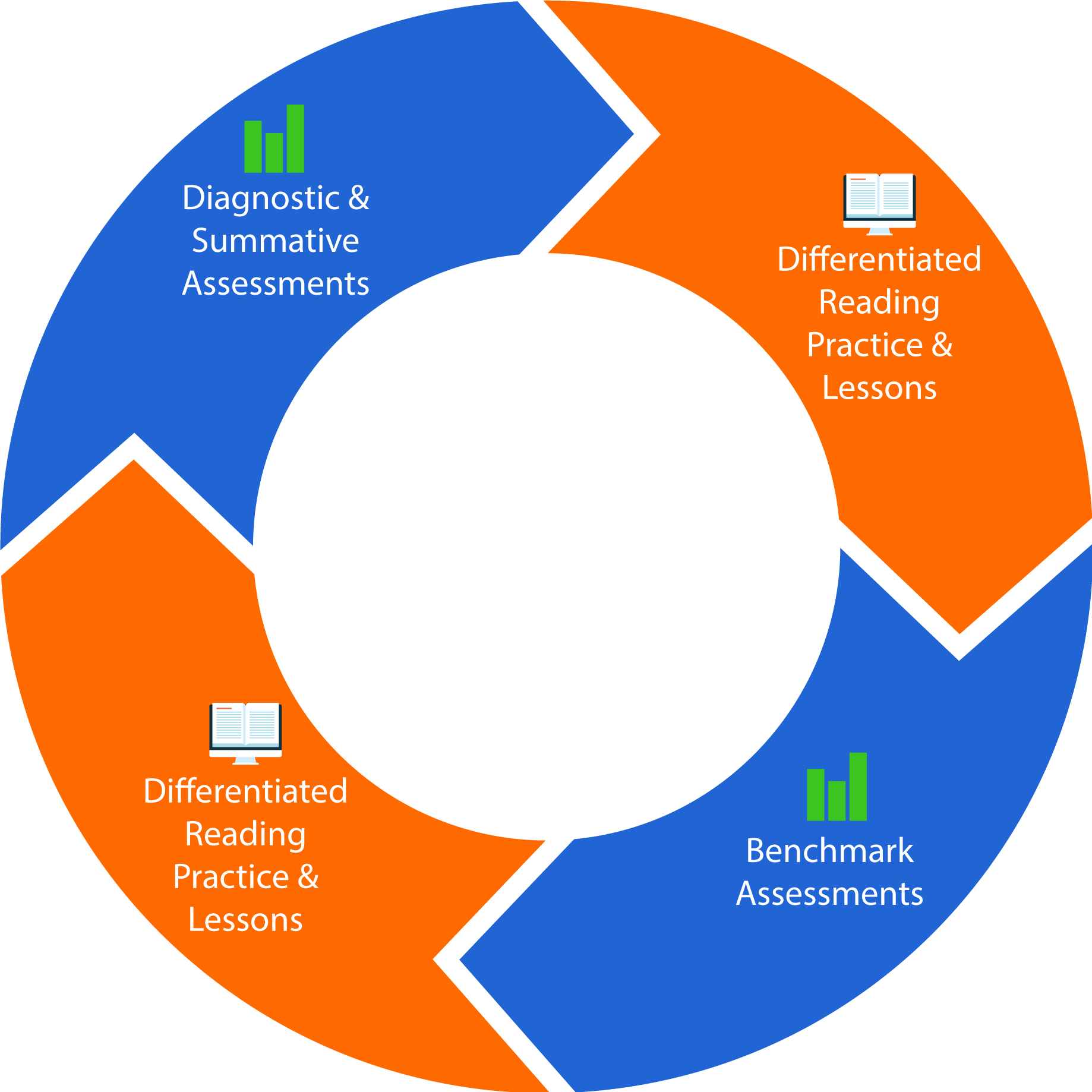 Diagnostic Reading Assessment
Quindew begins with a diagnostic assessment that evaluates students' reading ability during the first Season (12 Quests). After Season 1, a unique learning path is created for each student that meets them where they are as readers.
Benchmark Reading Assessments
Benchmark assessments formatively assess how students are progressing through a Season. Students take two benchmark assessments each Season, totaling 8 benchmarks each school year.
Summative Reading Assessments
At the end of each Season, students take a summative assessment. This assessment will measure students' growth during a Season. On average, students grow .5 grade levels each Season.
EdTech Digest Awards Best Reading Solution!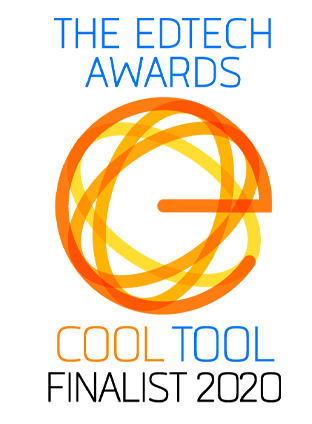 We are pleased to announce that Quindew was named as a top finalist for Best New Product and Best Reading Solution for 2020. Quindew continues to lead the way in reading instruction and assessment.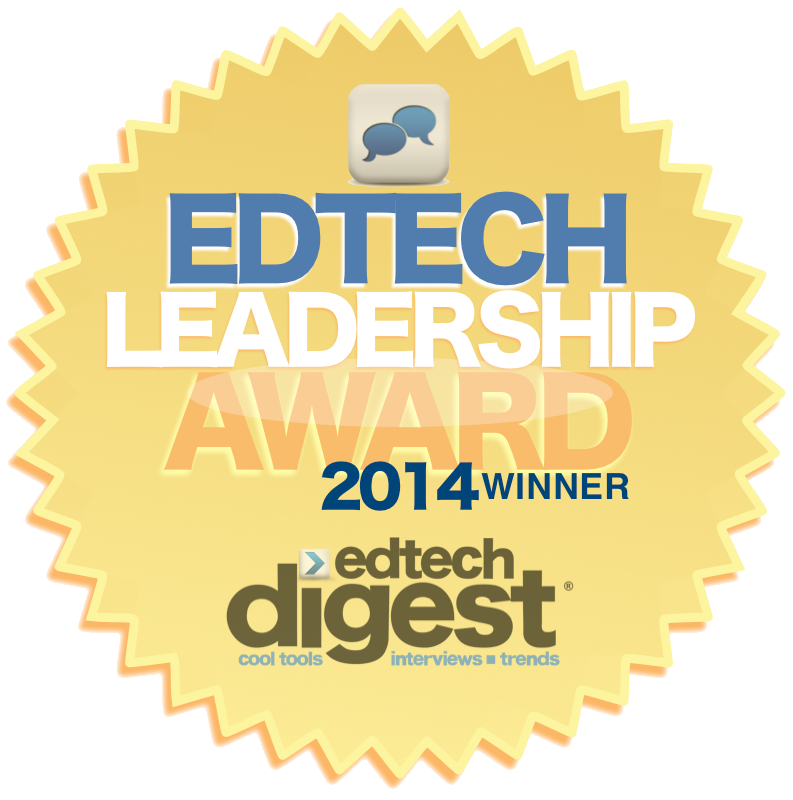 Since 2010, the co-founders of LiteracyTA, Quindew's parent company, have developed amazing resources for teaching and learning that have helped nearly 300,000 students. In 2014, they were recognized for their leadership in education.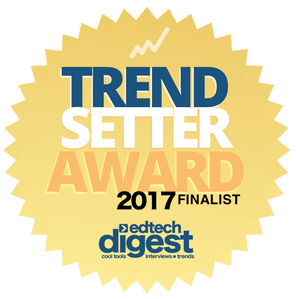 In 2017, LiteracyTA's teacher Toolkit was named Trend Setter top finalist. Their online tools and resources are built from a unique skill-based pedagogy that changes the way kids think and learn.
Students and Teachers love it!
Students log in to Quindew and they are immediately engaged in the reading process. I've been looking for an online tool that quickly assesses students' reading ability. Quindew gets it done in minutes."

- Jose, California
My kids groan when I ask them to complete tasks on other reading programs. Not Quindew. They are genuinely excited to work on Quindew lessons. They like collecting badges and earning rewards like Blue Diamonds that they can use to buy things."

- Meera, California
My kids love it. I love it because it teaches so many soft skills like perseverance, determination, and curiosity. I also like how Quindew teaches students to read directions carefully. Very pleased!"

- Rick, California
Why Quindew
You are responsible for a lot. You are a teacher, an advocate, a coach, a shoulder to cry on, and a mentor. You are passionate about your students and the subjects you teach.
Teaching reading is just one thing you do. Now you have a partner to help.
Our reading program is designed by passionate classroom teachers who are also literacy experts. Quindew's reading lessons are student-centered. Each reading lesson teaches a process for reading that transfers to all reading tasks and explicitly teaches reading skills and reading standards.
Our mission is to provide a fun and free reading program for students grades 3-10, so they can develop essential deep reading comprehension skills. The more students read, the more they know. With Quindew, students gain reading skills, confidence, and a whole lot of subject matter knowledge.