Connect Students
Add students quickly and easily by sharing your class code or sharing the add link under "Add Students" on your class page.
Quindew will ask students' for their primary language during sign up. If you have an EL/ESL student in your class, Quindew will differentiate each Quest and offer additional EL/ESL reading supports. You can always edit a student and designate a language which will also activate EL/ESL supports and scaffolds!
You can view your Quindew student list anytime under your class.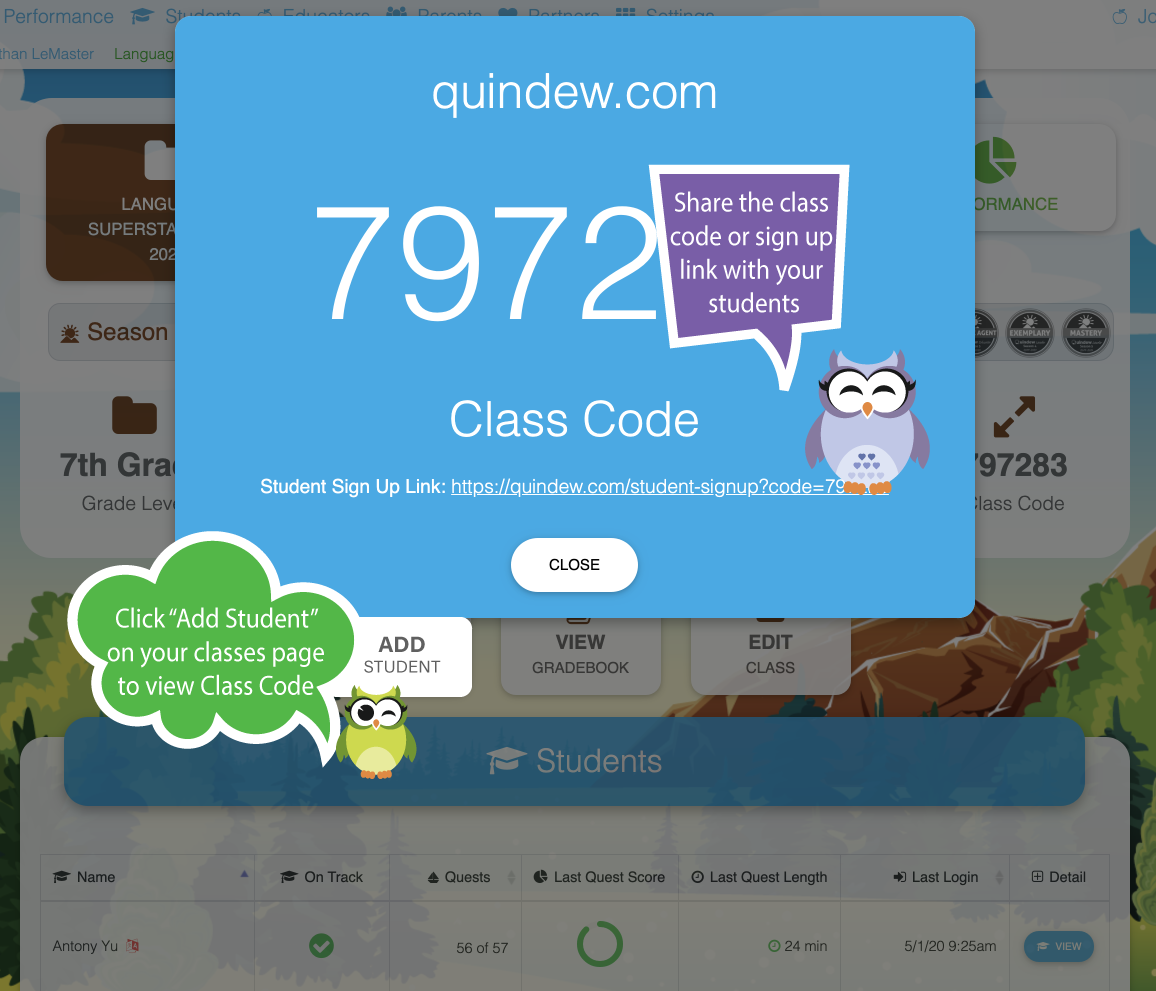 Classroom Activity: Getting Started
During class, provide your students with the "add students" link or the "class code." This will ensure all of your students are ready to Quindew at the same time. If you have techie kids, consider asking them to walk around the classroom and help other students. To make this a more official routine, make a few Technical Support lanyards that the students can wear around their necks. Once students are finished adding the class, they can get a Technical Support lanyard from you. Sit back and watch as your students take on new leadership roles and own the Quindew sign up process.