Reading Assessments
We believe reading assessments should be part of the learning process. That is why we built our reading assessments into our weekly reading lessons. Real-time data provides up-to-the-minute information about your readers while students set goals, receive engaging feedback, and deepen their comprehension reading skills every week.
Our Diagnostic, Benchmark, and Summative Assessments are always working. Learn more about our Free Reading Program and how to access assessment results with Clarity Reading Data.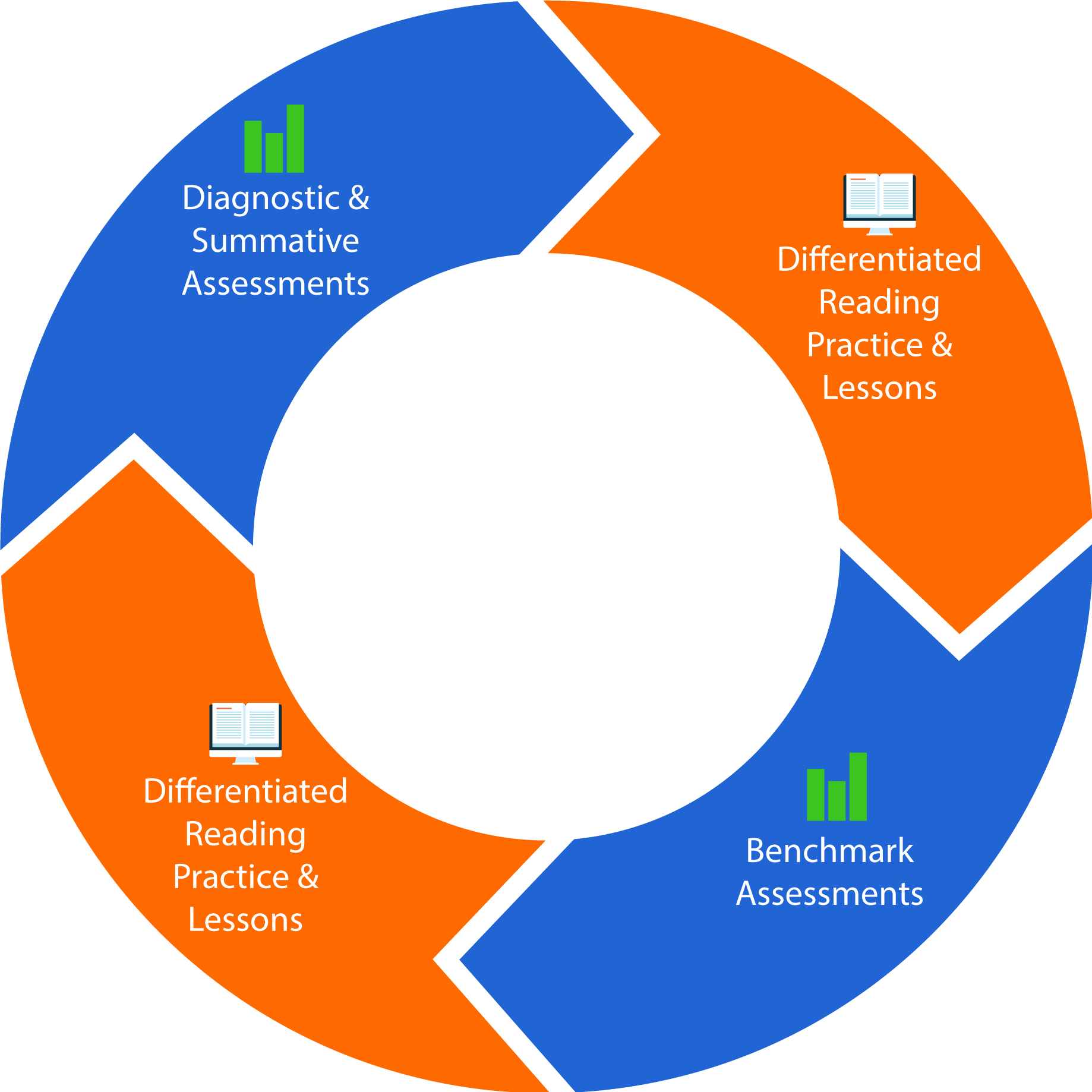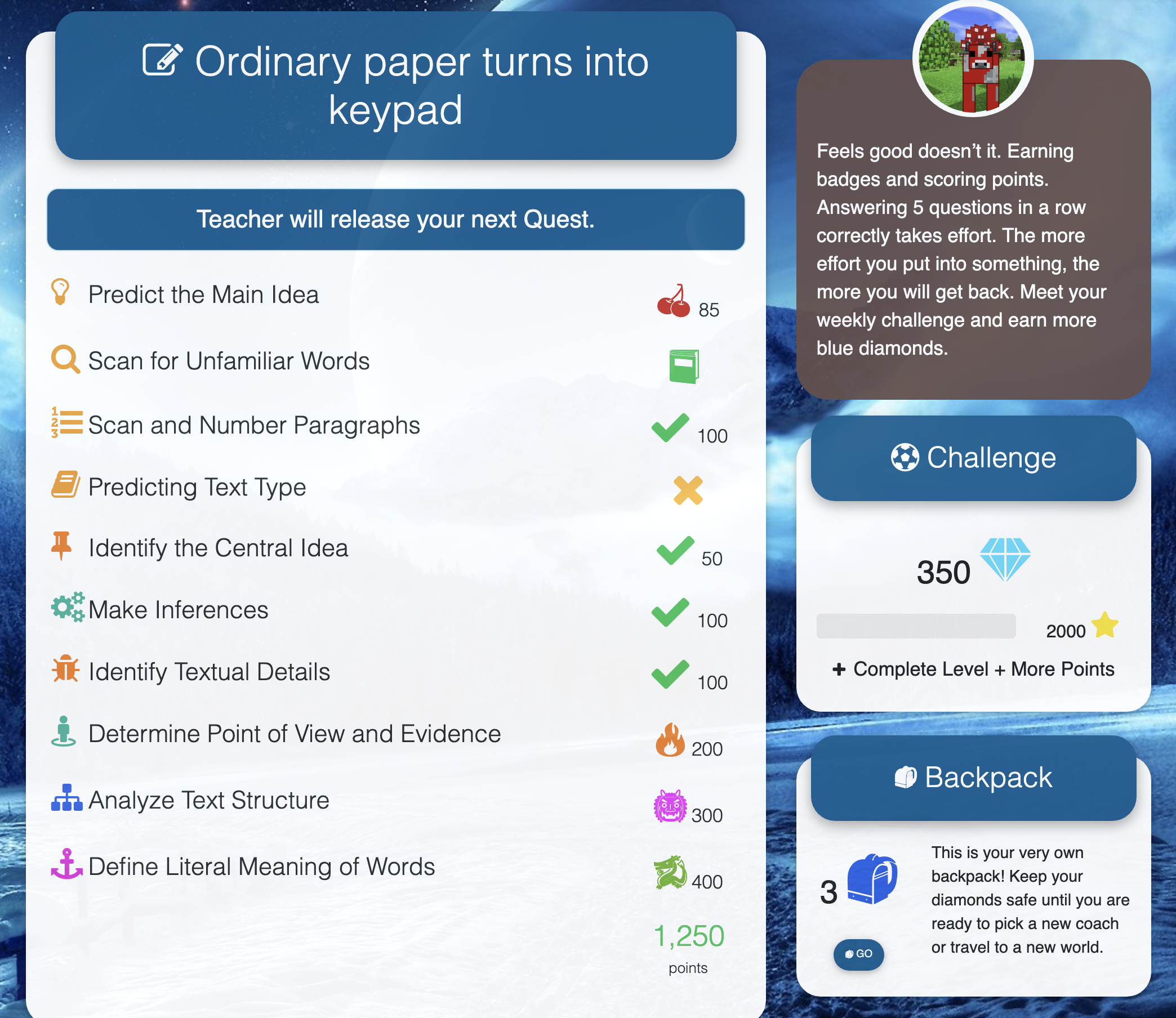 Diagnostic Reading Assessment
Our embedded Diagnostic Reading Assessment is unique and effective. Students continue to learn and engage in the reading process while they are assessed.
Our Reading Diagnostic happens during Season 1. The purpose of Season 1 is to identify each student's reading level.
Throughout Season 1, students enjoy reading a wide variety of informative, argument, and narrative texts. Our reading program is adaptive, so students are issued texts that best match their current reading ability.
The Diagnostic Reading Assessment consists of 96 standard-based questions that are broken up over 12 reading lessons. The Diagnostic takes 4-6 weeks depending on how many reading lessons students take each week. This extended period of time produces a more accurate assessment, allowing students to engage for 15-20 minutes at a time over multiple weeks.
At the end of Season 1, the Diagnostic Reading Assessment is complete and a reading level is identified. Students are ready for the next Season and will receive 2-3 uniquely designed reading lessons each week as they prepare for their Benchmark and Summative Reading Assessments.
Benchmark Reading Assessments
Embedded Benchmark Reading Assessments provide performance snapshots every 4-6 weeks.
Each Season offers two Benchmark Reading Assessments. Students can potentially take up to 8 Benchmark Reading Assessments over the school year.
As a way to increase engagement and maximize growth on benchmark assessments, students can monitor and plan for upcoming Benchmark Reading Assessments. Teachers can also monitor when benchmarks become available.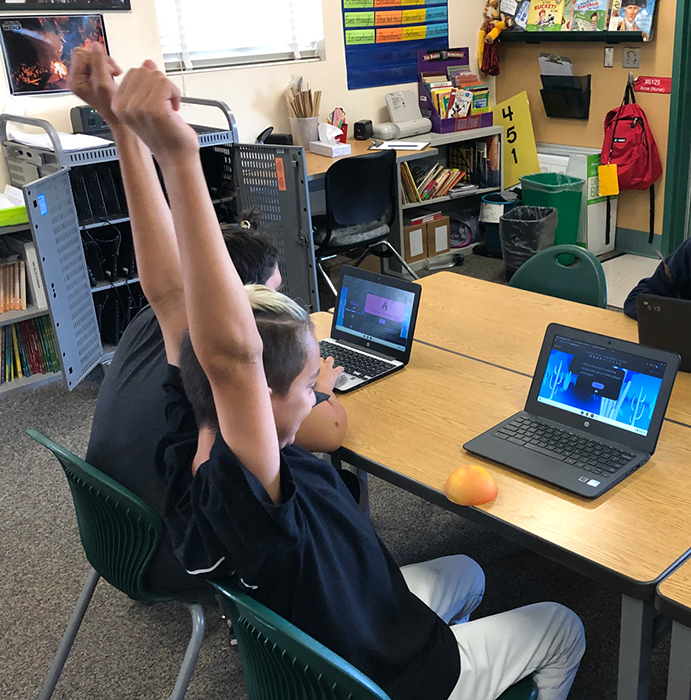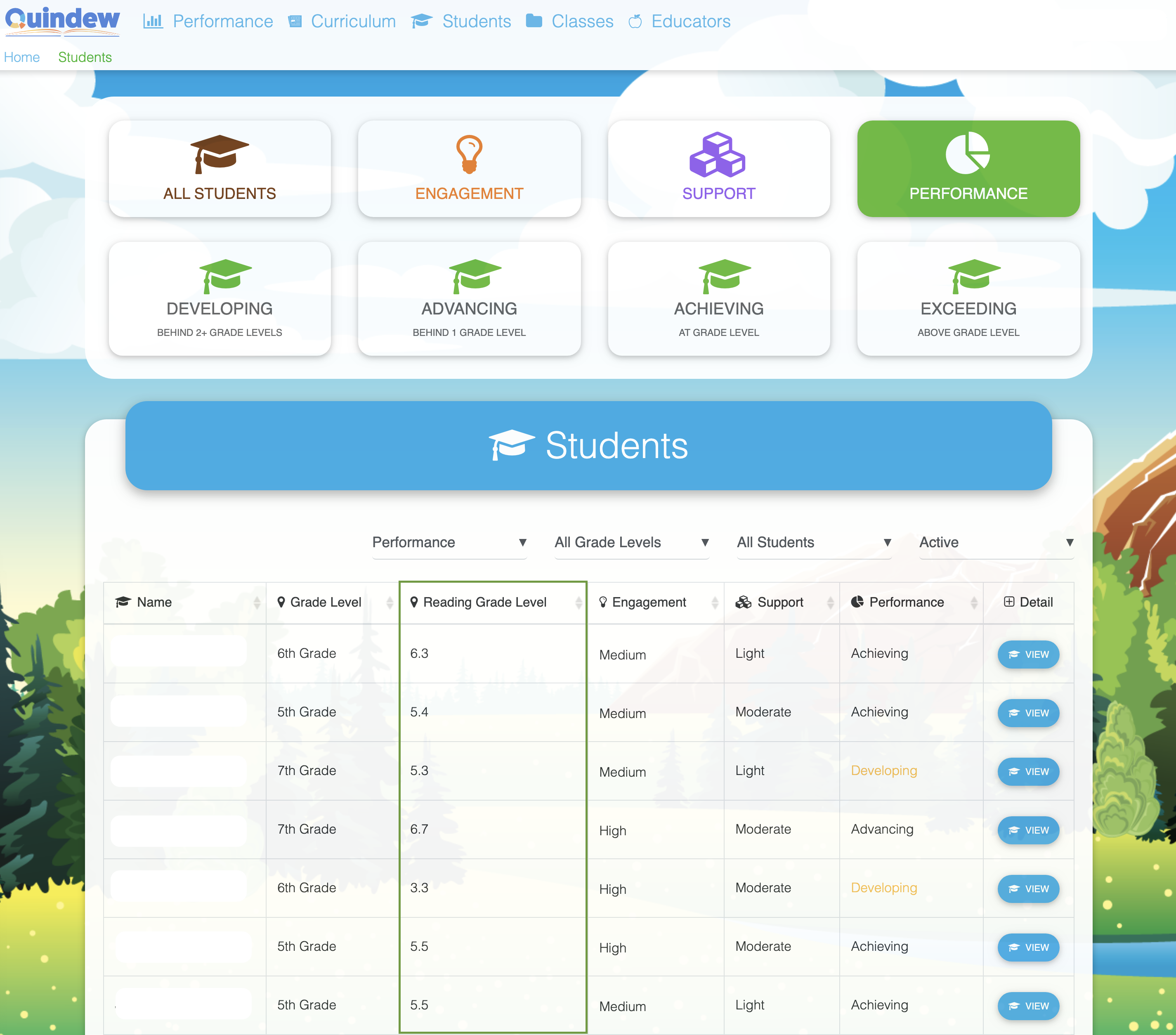 Summative Reading Assessments
At the end of each Season, students complete a Summative Reading Assessment. These reading assessments are used to measure your students' reading growth. Our reading program compares how students did on the initial Reading Diagnostic to their most current Summative Reading Assessment. Teachers, schools, and districts can receive growth data up to 4 times in a school year!
Learn more about Clarity Reading Data!