Enjoy actionable data with Clarity!
It's easy to move forward when you have clear, reliable data on what students know and can do!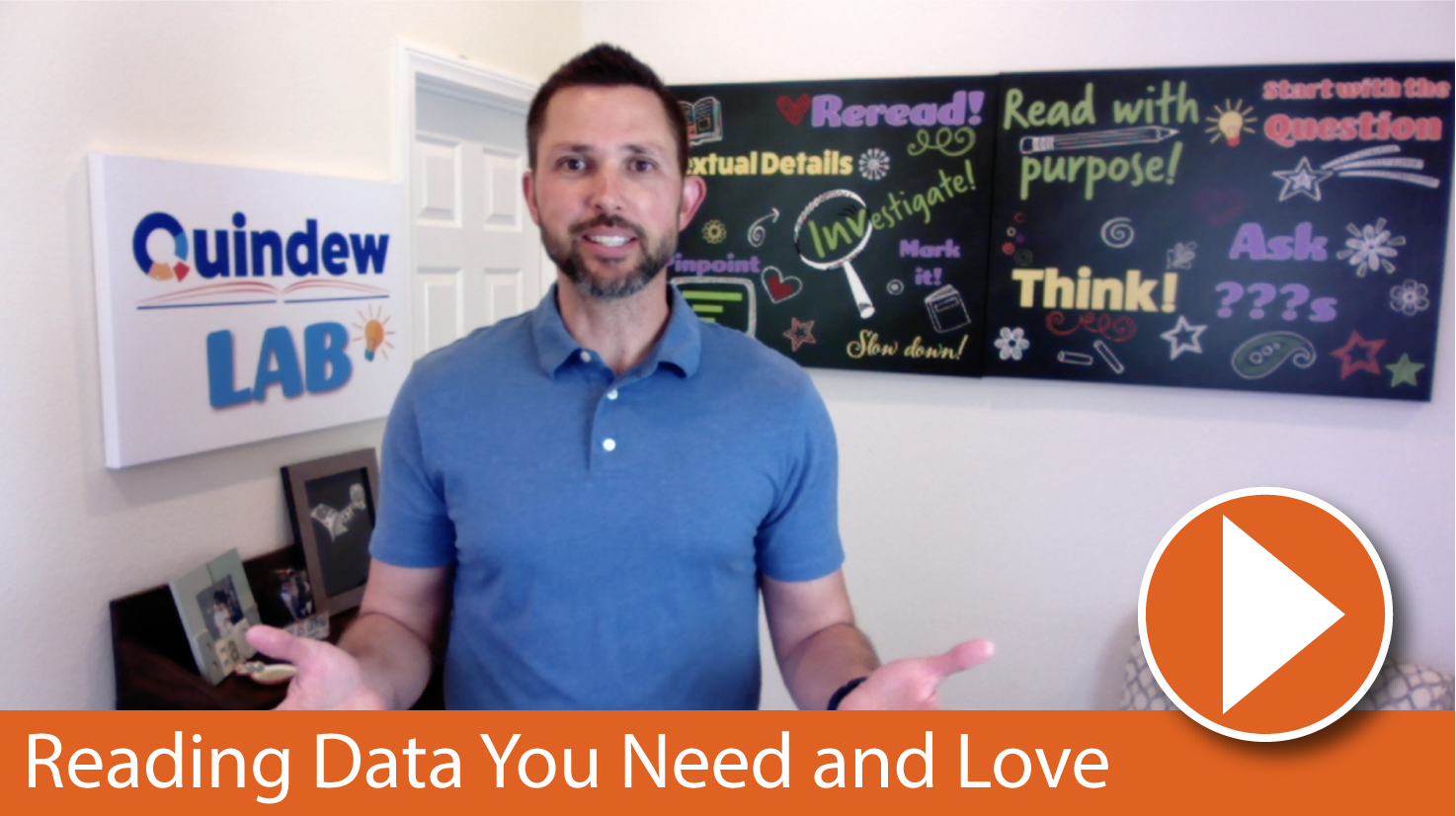 What is Clarity?
We understand the hurdles and roadblocks your readers experience. Clarity is the moment when you realize what a student needs in order to take the next step and grow as a reader. During each reading lesson, Quindew monitors students' decisions and actions as they read. Each interaction informs you about your students' engagement, learning needs, and reading skills and ability.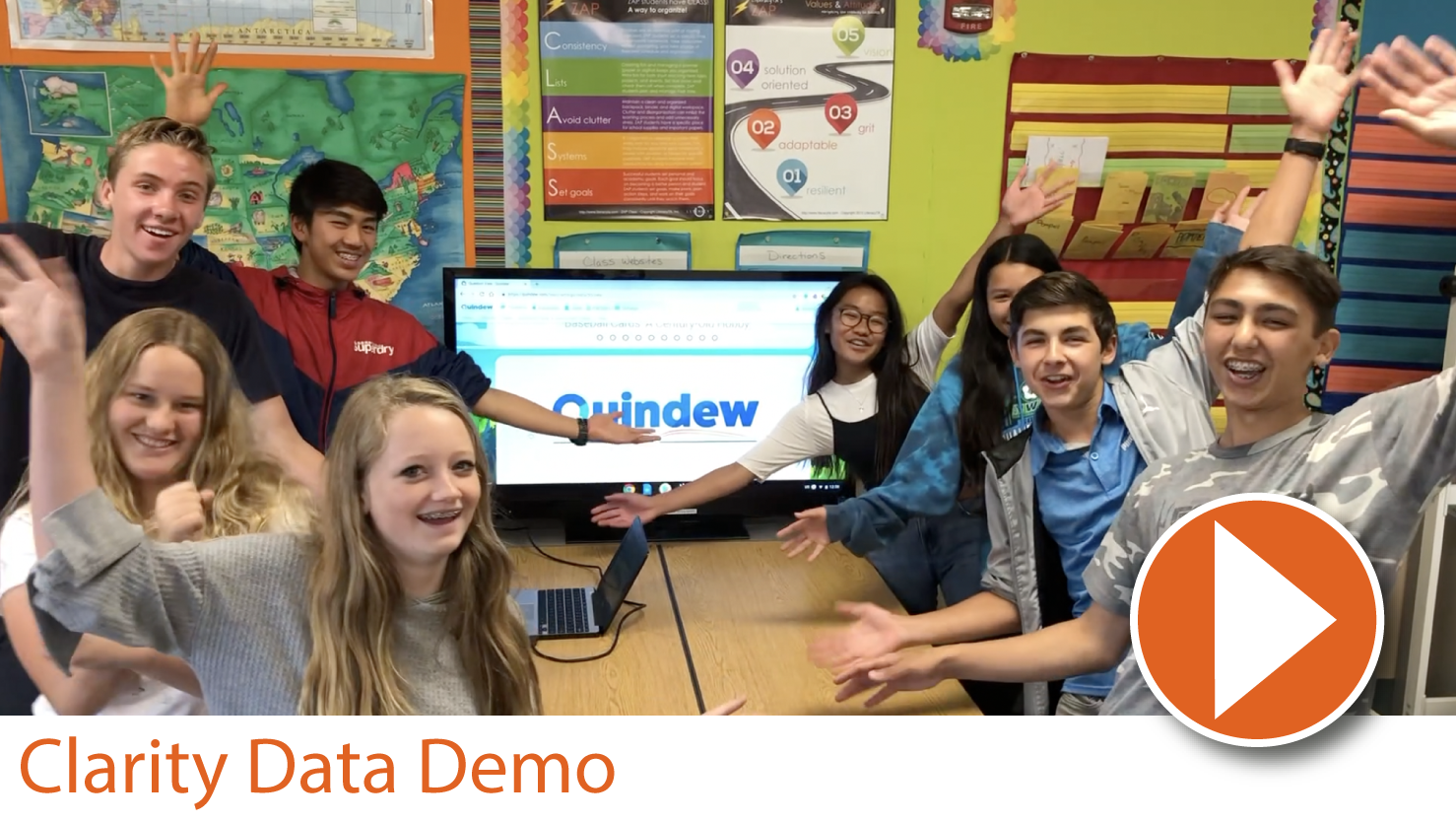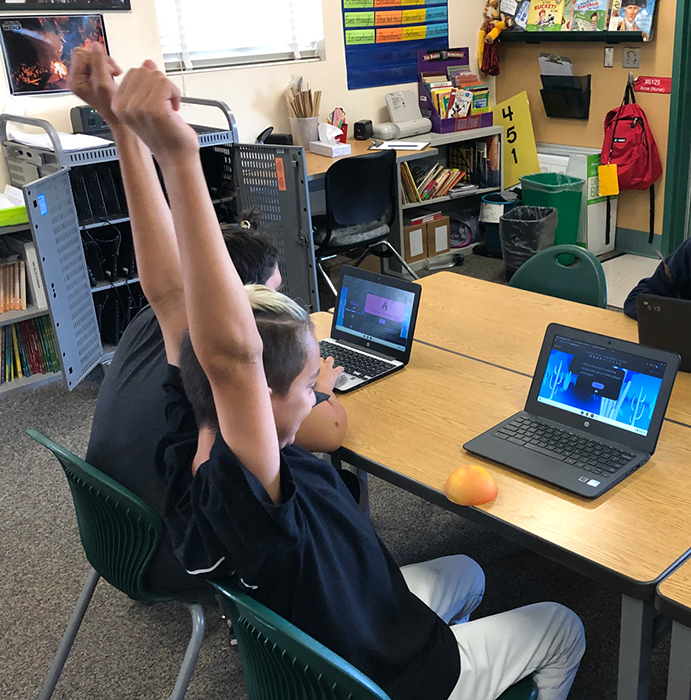 Clarity Growth Data
Growth is our number one priority. We are about building better readers, not just improving test scores. Quindew focuses on building readers' confidence and improving reading comprehension skills. This is the goal we should all be striving for. Everything else will fall into place.
Clarity Skills Data
Clarity delivers clear and easy to read data dashboards that offer practical information that lead to meaningful discussions around data. And while teachers design and facilitate lessons based on Clarity reading data, Quindew creates unique learning paths for each student, delivering extra reading support teachers need to ensure students are growing at an accelerated rate.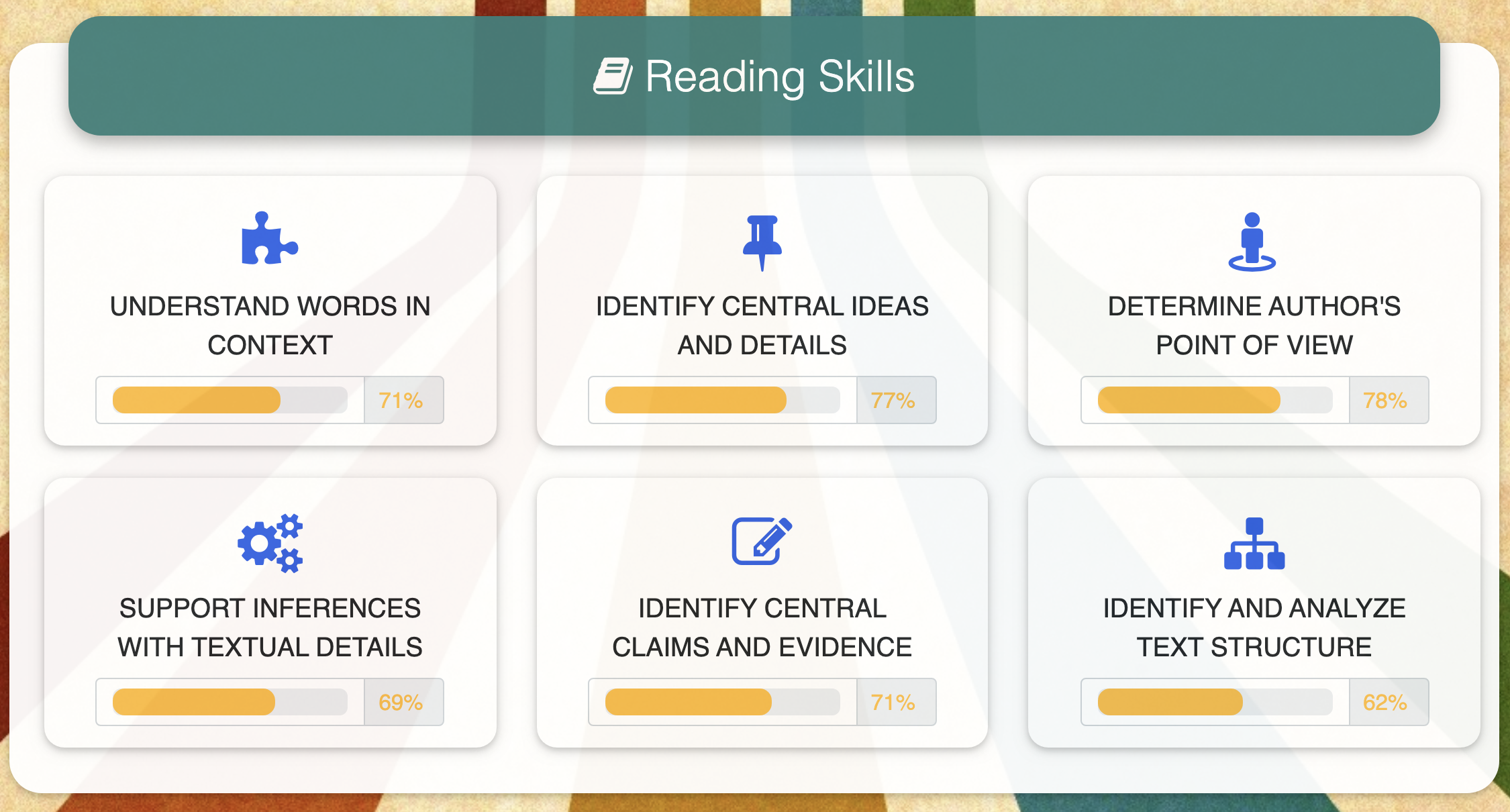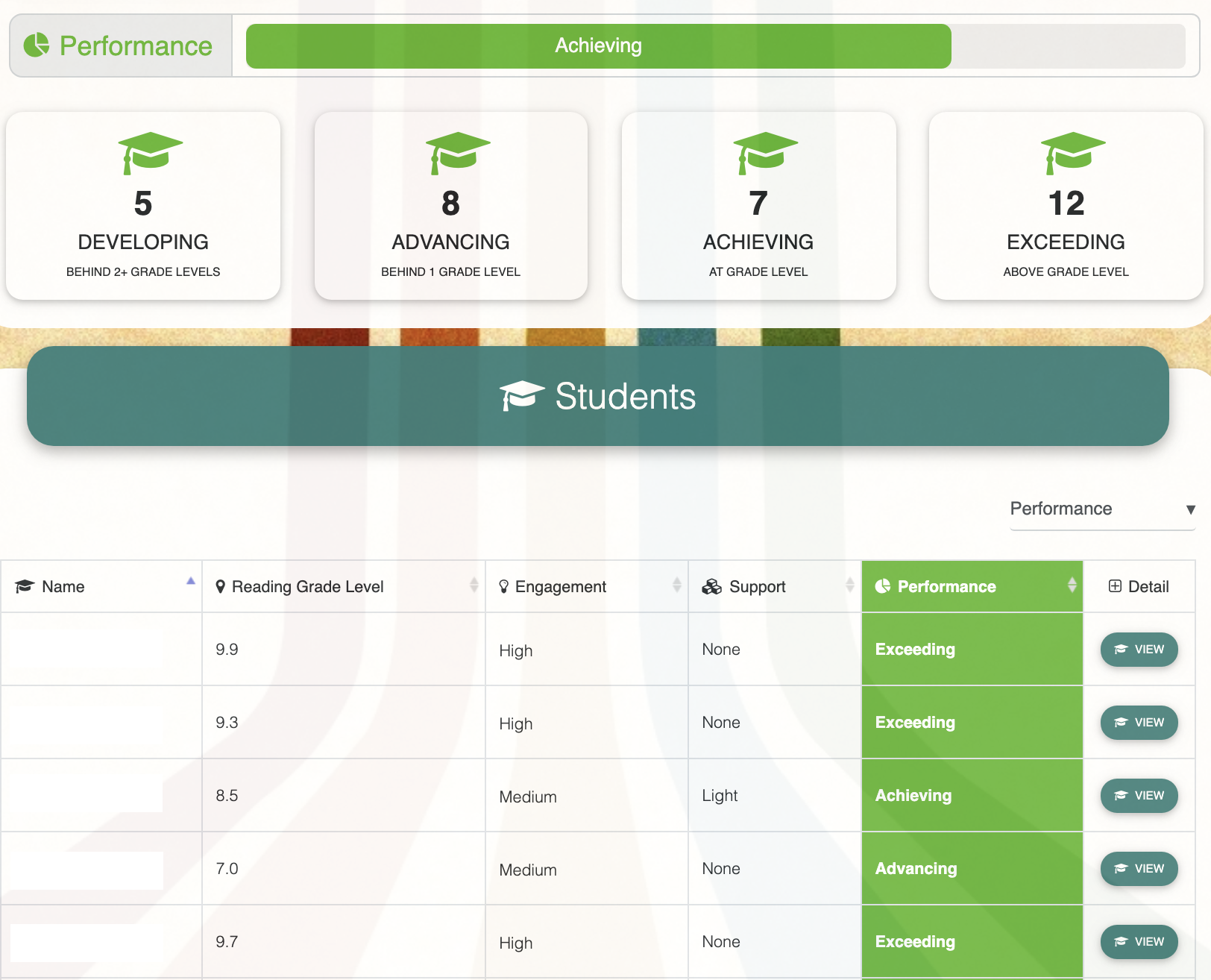 Class Clarity
Clarity groups students to help teachers quickly understand which students need more help and which students are doing well. Targeted, small group instruction has never been easier. Clarity provides meaningful information to help teachers differentiate their discussions and instruction.
Weekly Performance Updates
Teachers stay informed with Weekly Performance Reports that provide timely snapshots of which classes are on track and which classes are falling behind. Our data is clear: the more reading practice students have the more they will grow. The simple goal is to keep students on track each week to maximize their growth.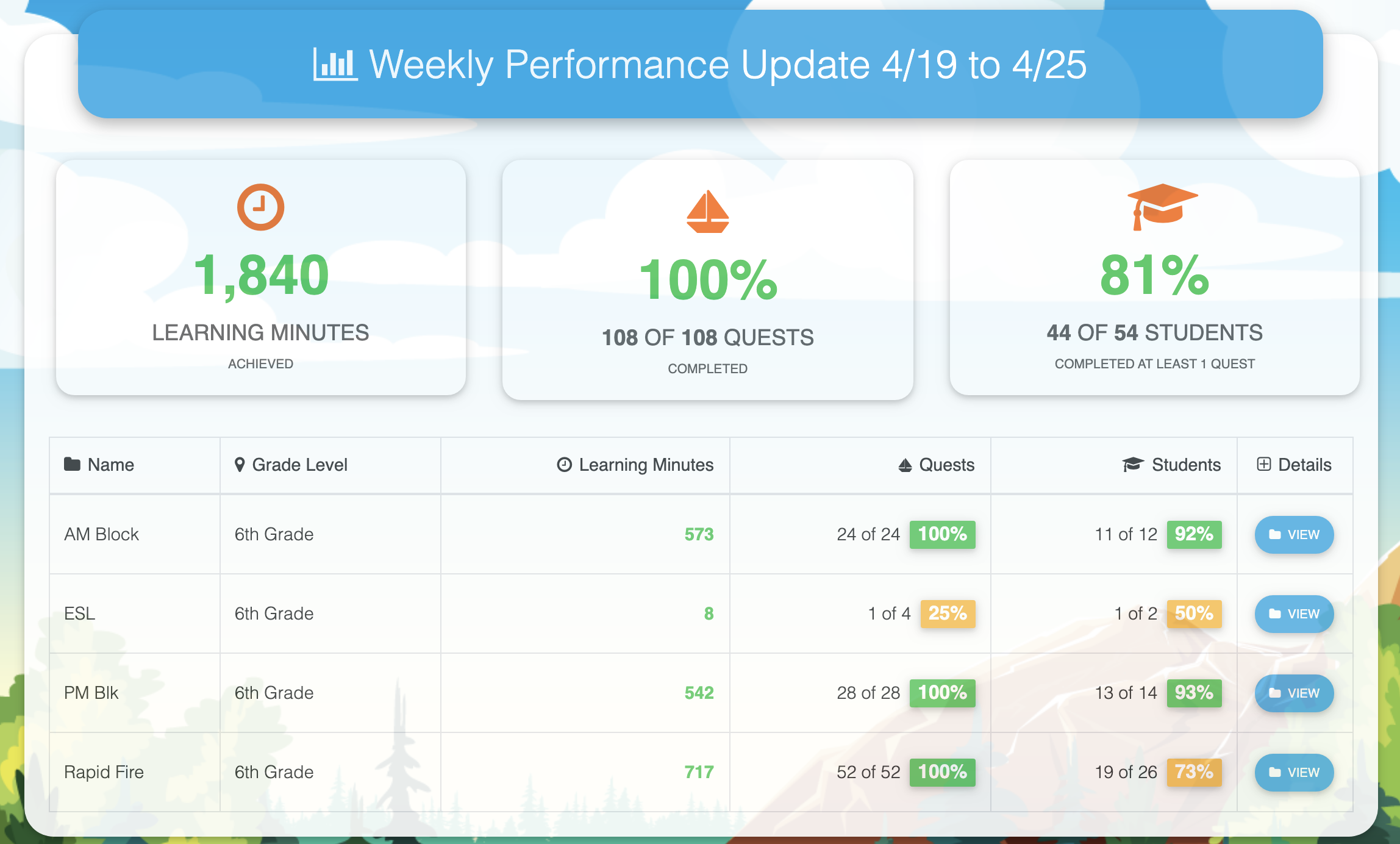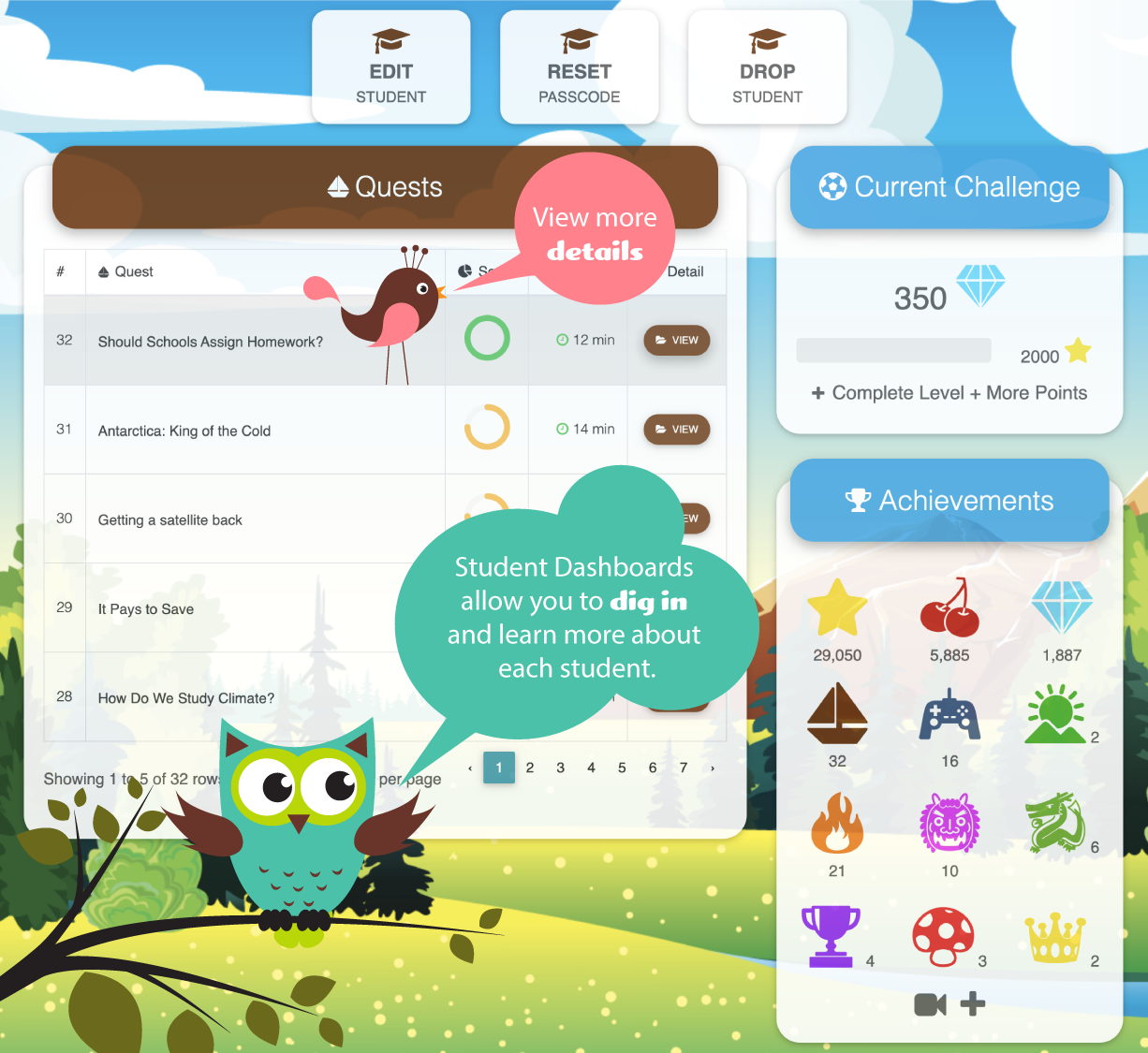 Student Clarity
Quindew does not use multiple choice question types as a way to assess knowledge of reading standards and skills. Instead, it explicitly reports on real decisions students make as readers. Clarity data provides insights into what students know and are able to do as readers. Teachers enjoy having access to summative data and lesson level data to help illuminate what is going on with each student.
Understand more about your students!
Clarity Data monitors and reports on three essential elements of learning.
Performance
Know how your students are progressing as readers every week.
Support
Understand the types of supports students use and how often they use them.
Engagement
Monitor student effort. Engagement is essential to success.
Teachers love it!
Students log in to Quindew and they are immediately engaged in the reading process. I've been looking for an online tool that quickly assesses students' reading ability. Quindew gets it done in minutes."

- Jose, California
Clarity's analysis of skill performance such as analyze text structure, identify central claims, and identify key details, clearly supports our state literacy standards."

- Sierra, California
Clarity gave me peace of mind knowing I was making data-driven decisions to inform my instruction."

- Patrick, California
Get the whole story behind student performance.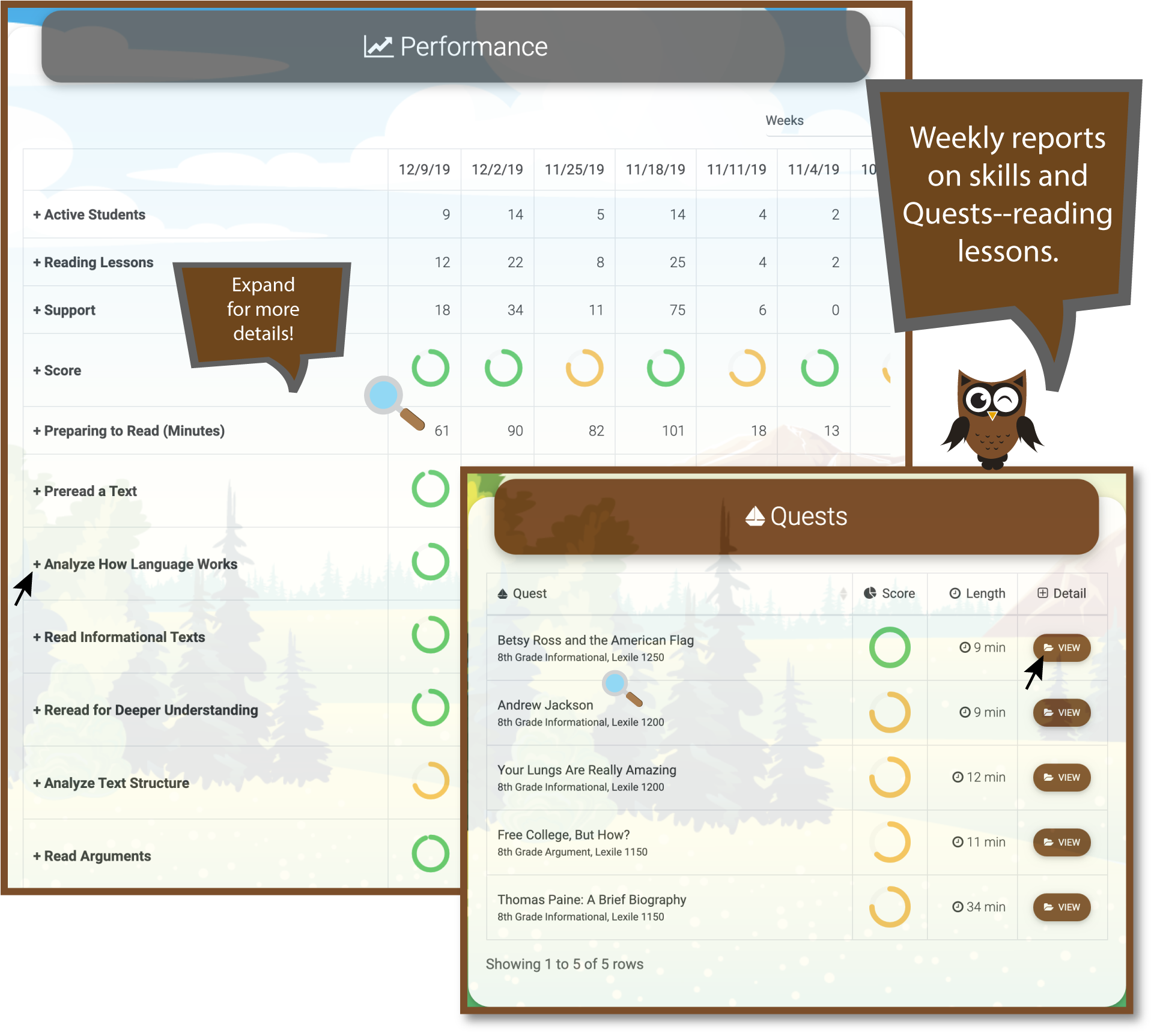 Enjoy Weekly Reports
Clarity data delivers weekly summary reports on individual reading lessons, literacy skills, and overall reading progress.
Clarity Makes It Clear
Know how your students are doing as readers and track how they are progressing throughout the school year. Review class and student level performance data when you need it and easily monitor performance on literacy skills and standards.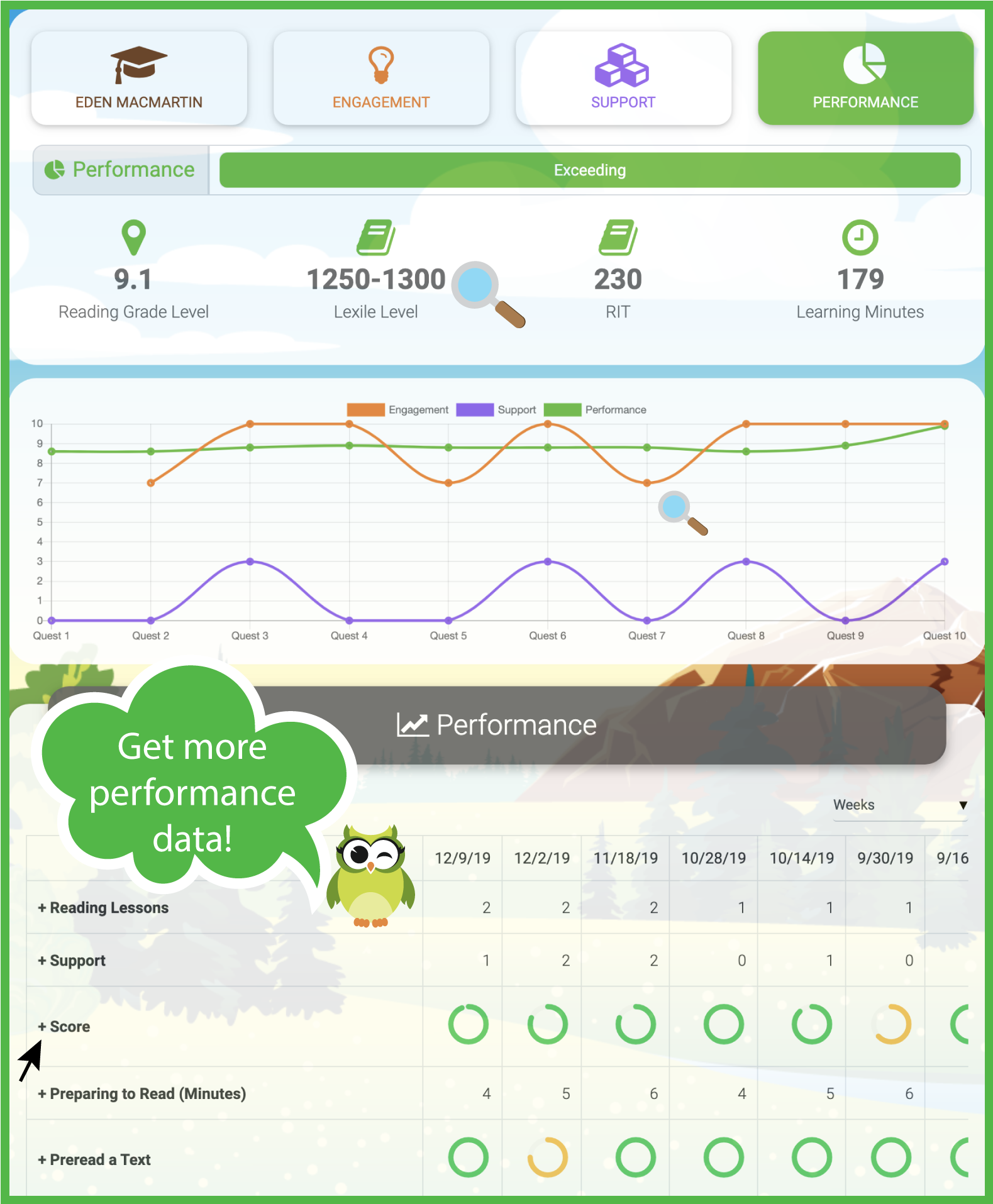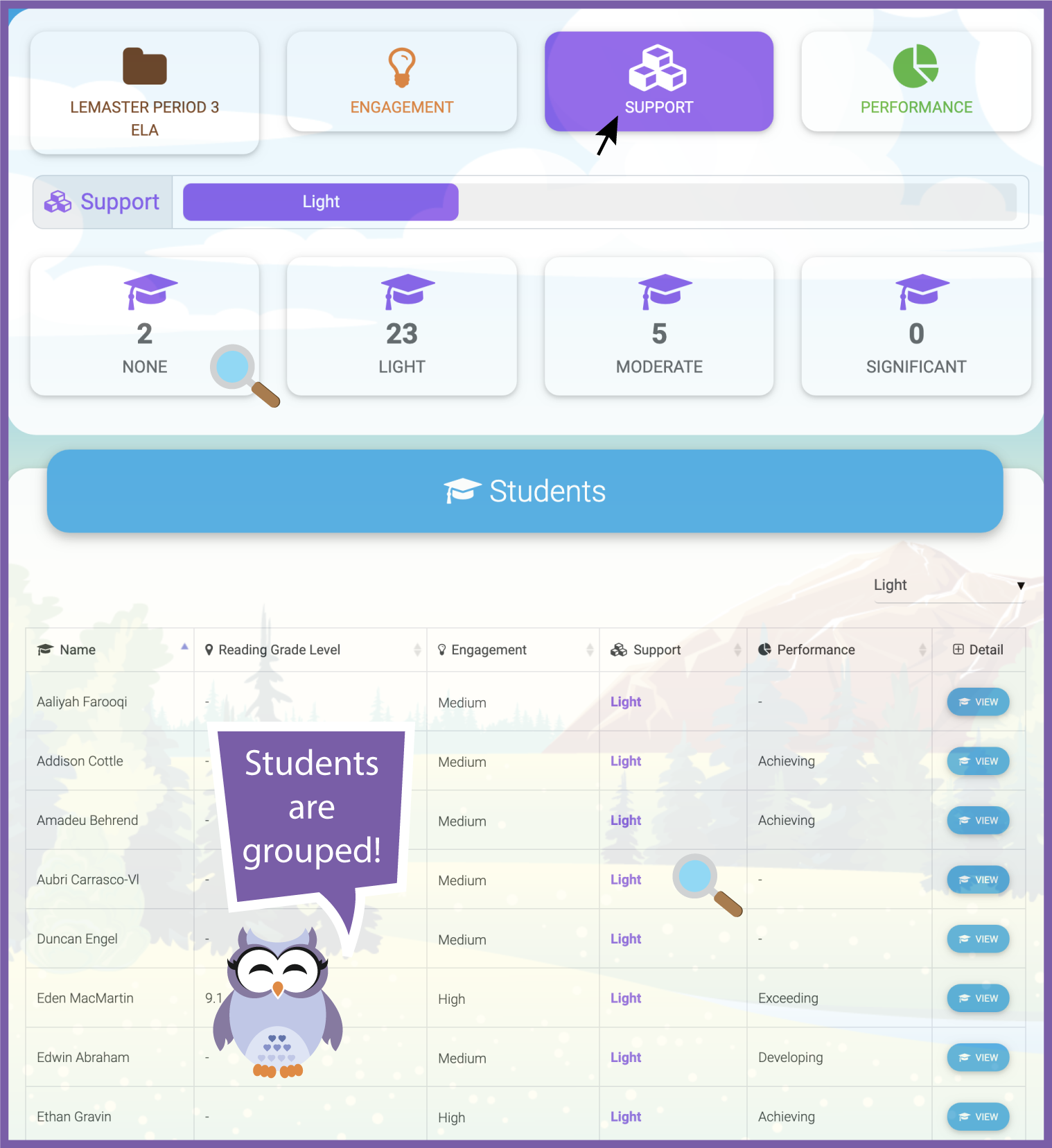 Sort Students for Intervention
With Clarity data, you can easily group students based on engagement levels, support, and overall performance. This helps teachers and administrators quickly identify groups of students who need additional help.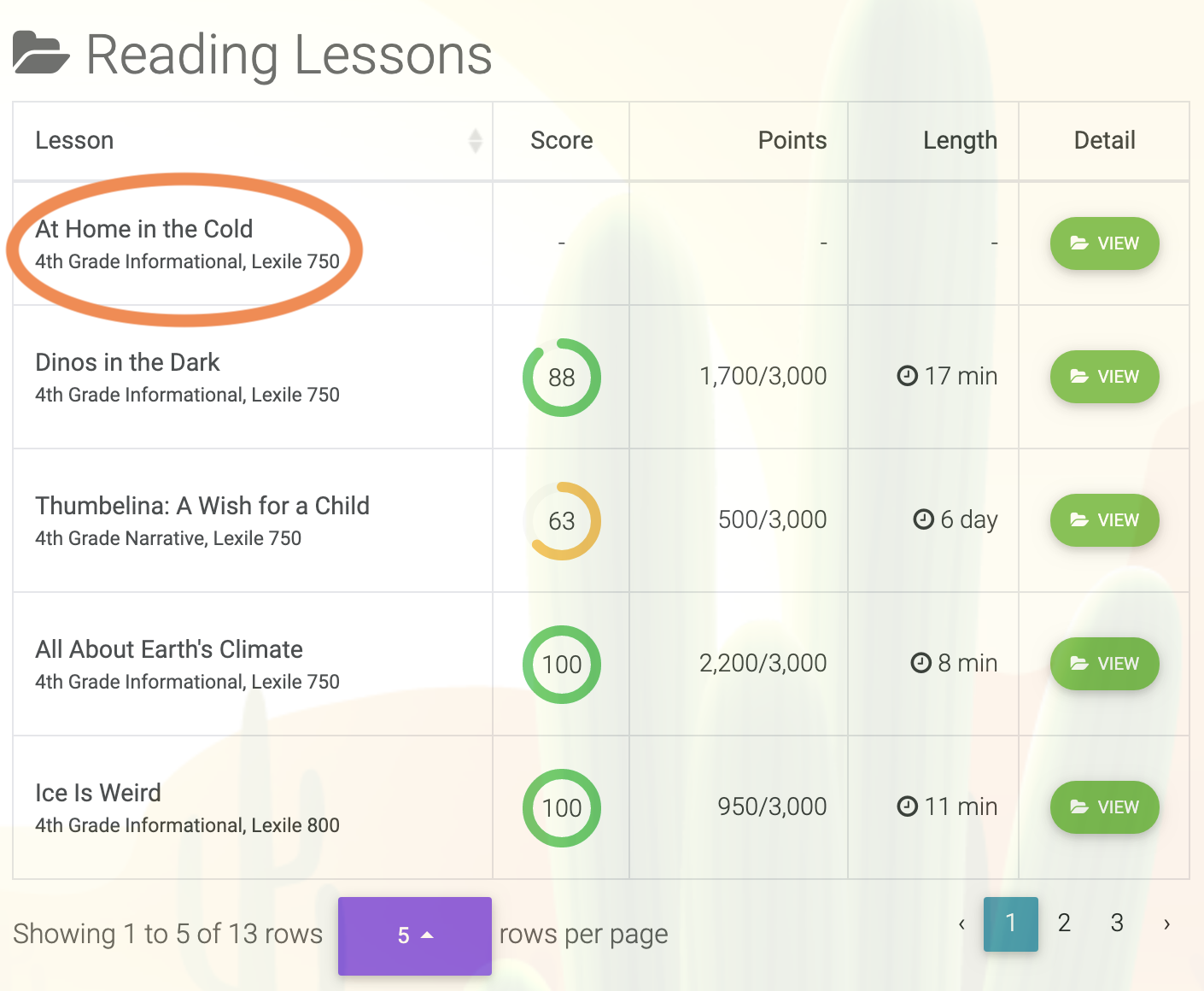 Grade & Lexile Levels
With Quindew, kids are learning and assessing at the same time. Clarity delivers timely, up to date reports on grade level reading and Lexile level whenever you need them. Enjoy accurate data all year with Clarity!
EdTech Digest Awards Best Reading Solution!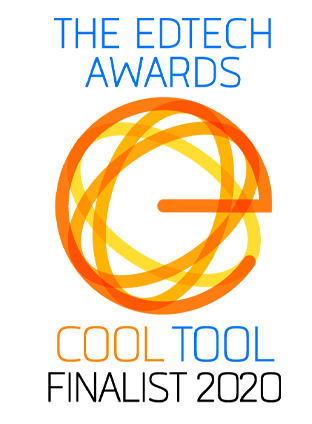 We are pleased to announce that Quindew was named as a top finalist for Best New Product and Best Reading Solution for 2020. Quindew continues to lead the way in reading instruction and assessment.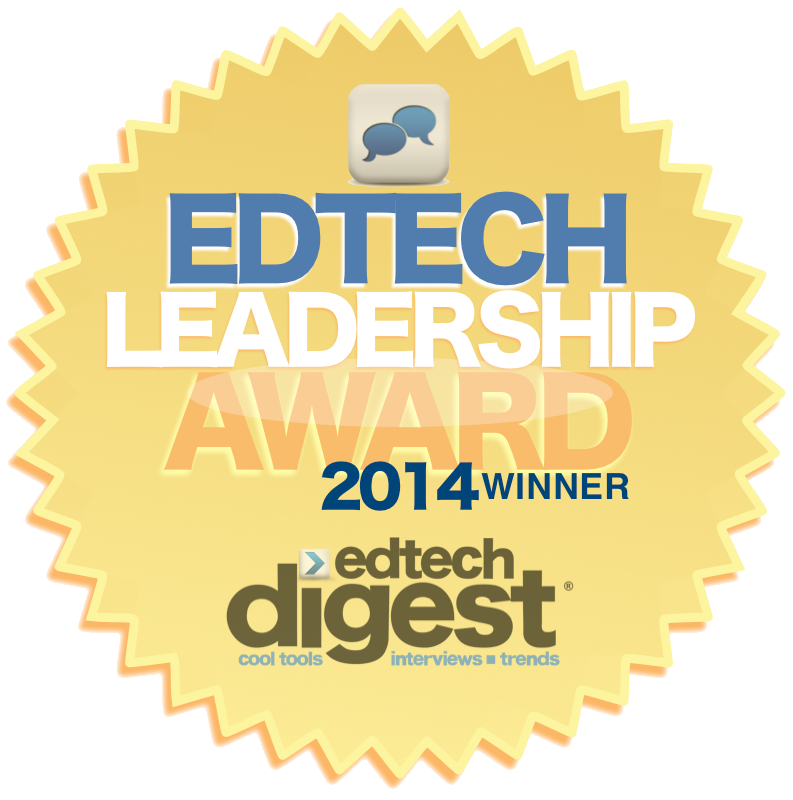 Since 2010, the co-founders of LiteracyTA have developed amazing resources for teaching and learning that have helped nearly 300,000 students. In 2014, they were recognized for their leadership in education.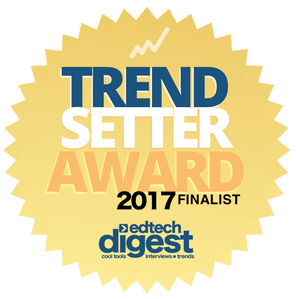 In 2017, LiteracyTA's teacher Toolkit was named Trend Setter top finalist. Their online tools and resources are built from a unique skill-based pedagogy that changes the way kids think and learn.
Up to date, realtime growth data
Clear reading data to inform/differentiate instruction
Quickly identify groups that need more support
Stay on target with weekly reading goals
Pinpoint student strengths and growth opportunities
I can see clearly now the rain is gone...It's going to be a bright, sunshiny day.
Johnny Nash