Free Online Reading Program
It's FREE & Fun!
Quindew's mission is to develop the technical skills of reading through a free and fun reading program. Quindew's reading program boosts students' confidence and explicitly teaches deep reading comprehension skills. Kids love it and teachers appreciate the challenging reading lessons. You can't cut free and you can't argue with fun.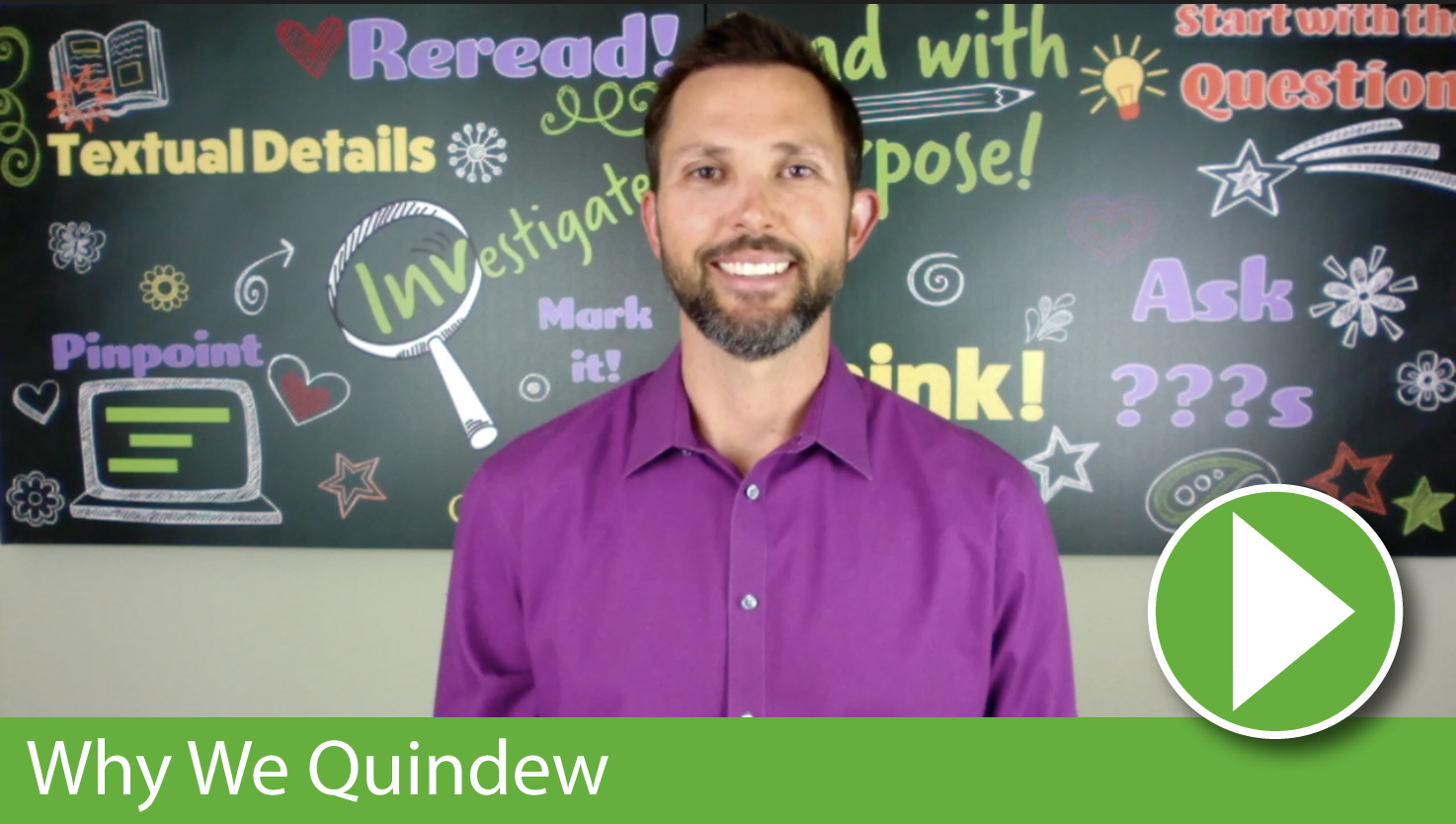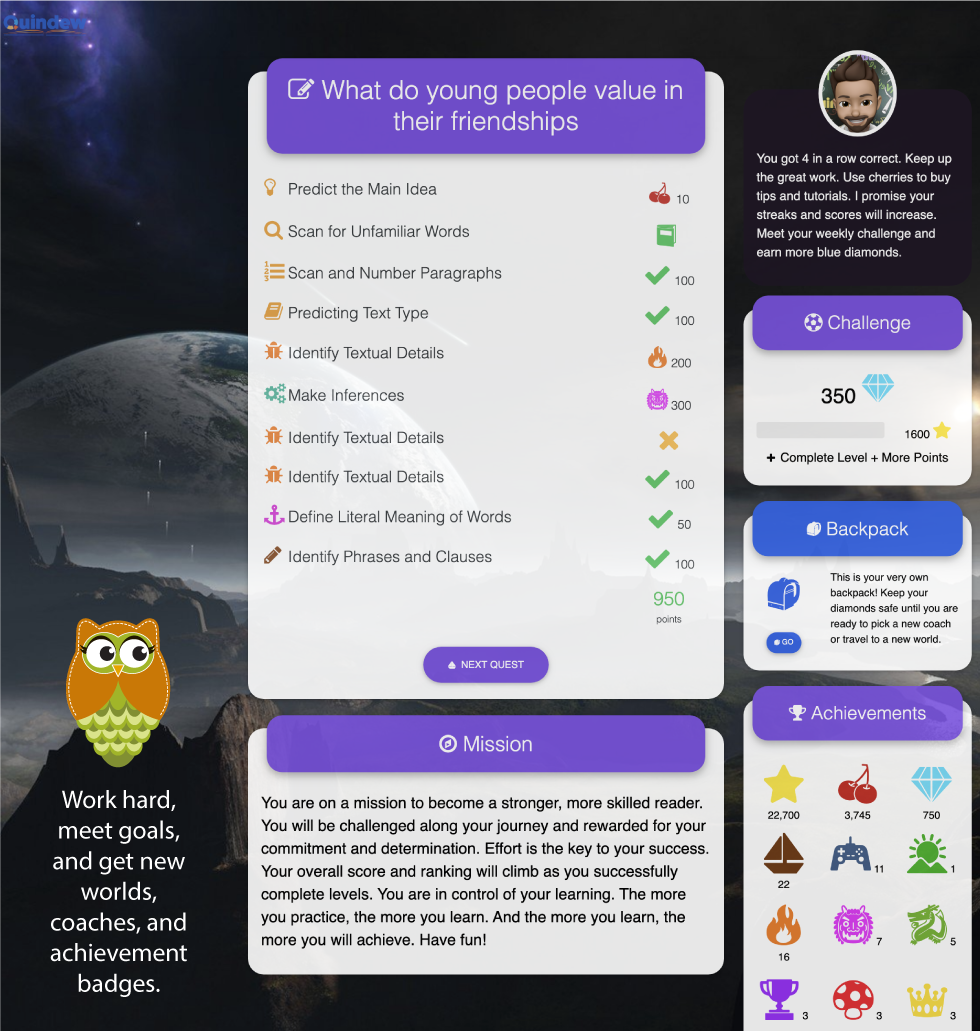 Free Online Reading Program
Our fun online reading program is absolutely free, forever! It's true! Our mission is to deliver excellent reading instruction and practice directly to kids regardless of school budgets.
Reading is personal, it's technical, and it requires practice. As students progress through the grade levels and text complexity increases, students need continuous, authentic reading practice that targets reading comprehension skills.
When students Quindew, thinking and the application of reading skills is required. Instead of selecting a correct answer, students identify and mark text-evidence, purposefully reread a passage deepening comprehension with each read, and think critically about the information they are reading.
Reading with Quindew is fun and engaging. Students love their second chance opportunities, personal reading goals, and badges and game currency. Our skill-based pedagogy and teaching methods ensure students' minds stay on throughout the learning process which helps them build skills and confidence.
Supporting Our Mission
Quindew's mission to deliver a completely free reading program began with a simple belief that all students must have access to high-quality reading programs and instruction. Our mission is supported by donations and the sale of our premium add-ons. Together, these funds make it possible for us to offer Quindew's reading program to students across the United States and around the world for free.
Quindew's premium add-ons help schools and districts understand and support their readers, assist with program monitoring and performance, and inform and enhance reading instruction.
Last year, Quindew was able to support 207,000 students. Our goal this school year is to support over 500,000 students!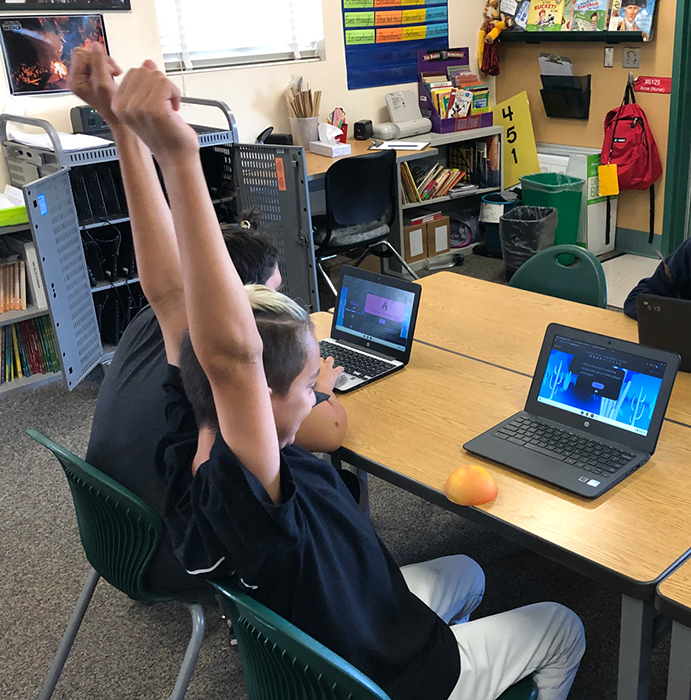 20 minute reading lessons with powerful support
2 lessons/week = 1,440 EXTRA reading minutes/year
Autopilot keeps students on-track with notifications
Receive weekly performance reports
Engage students with positive messaging and celebrations!
Quindew is an
exceptional reading program
that builds skills and confidence.