Curriculum Pack
Quindew's Curriculum Pack is a supplemental teaching resource that provides access to dozens of learning routines, reading strategies, and practical student handouts that target reading gaps identified by Clarity Data. The Curriculum Pack offers resources for elementary, middle and high school because we believe in vertical articulation and reading support that fits each child's needs. What's more, Quindew's Curriculum Pack can be an important resource for schools that are serious about implementing school-wide reading strategies. The Curriculum Pack provides standard aligned reading strategies and powerful teaching pedagogy necessary for school-wide reading success. All of the skills learned on Quindew and identified here will improve students' ability to read increasingly complex texts in all subject areas.
We Boiled It Down to 6
A Quest or reading lesson is the central part of Quindewing. We fuse classroom, skill-based pedagogy with gamification best practices to create an engaging reading experience.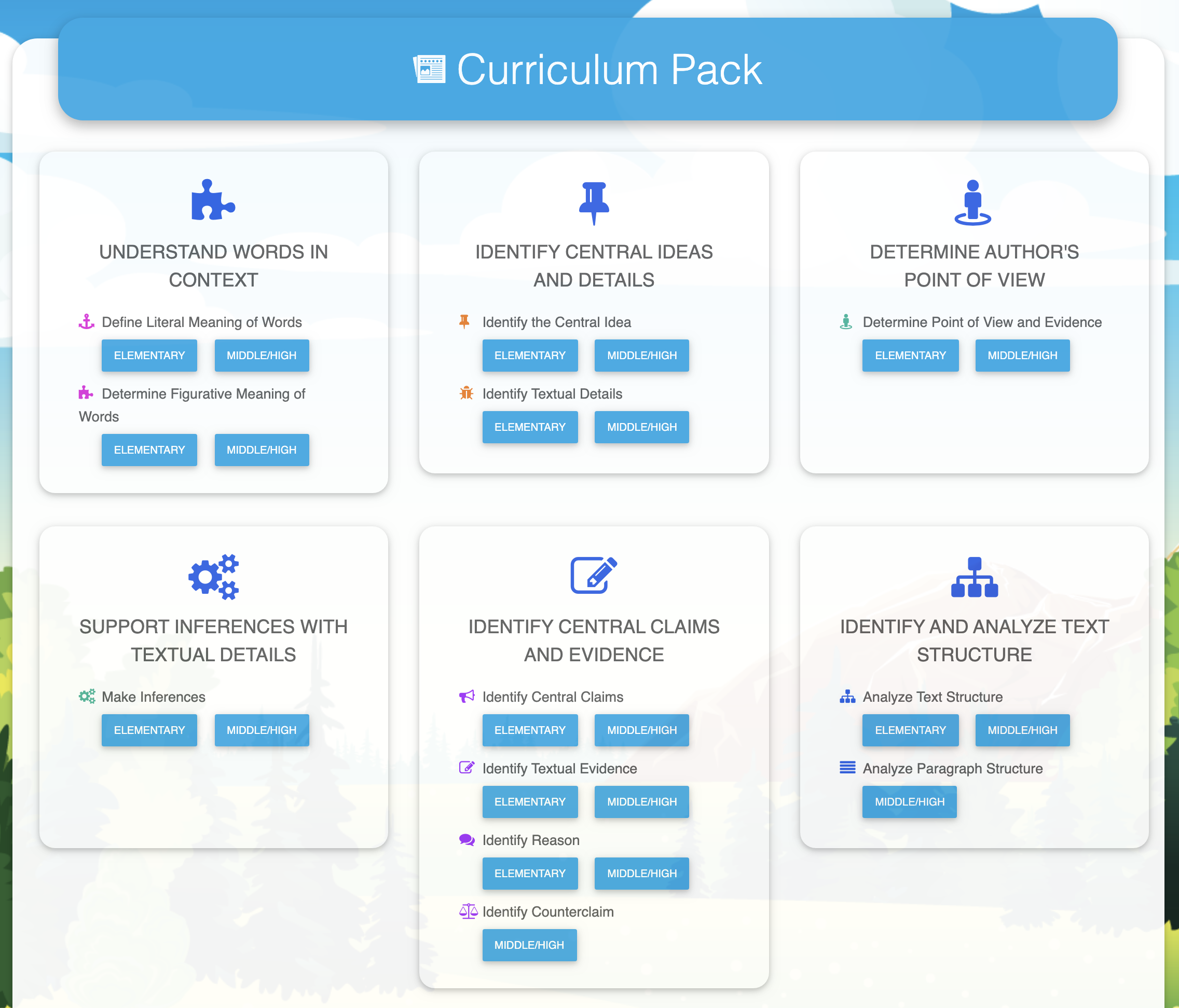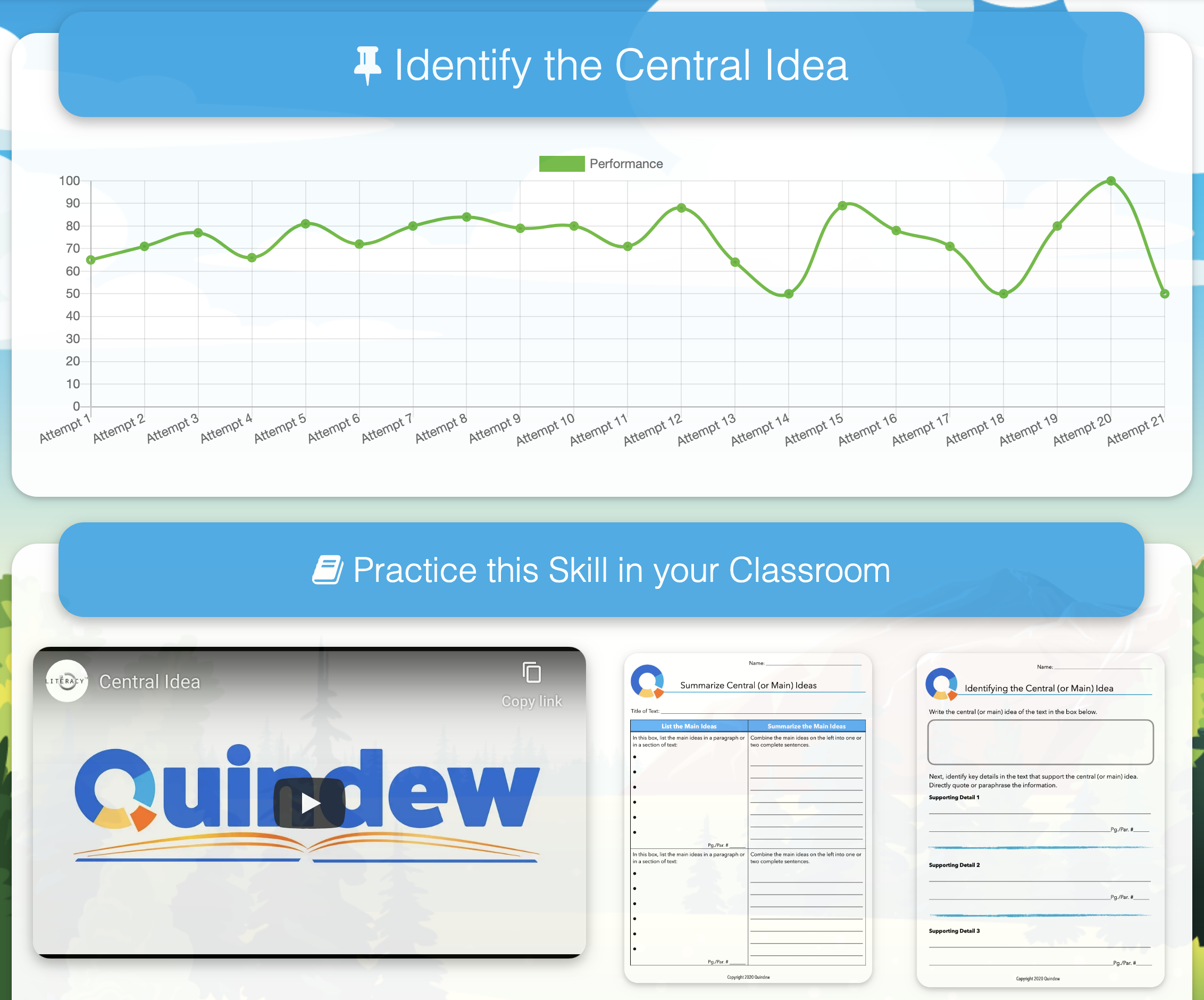 Unpacking the Pack
Each essential skill in the Curriculum Pack is supported with a Skill Pack. A Skill Pack includes a video tutorial written for students, practical student handouts, planning tools, teaching strategies, models for gradual release of responsibility, ESL/ELL connections, student engagement strategies, and so much more.

Right Where You Need It
Quindew's Curriculum Pack is easy to use. As you dig into Clarity Data, you will find relevant Skill Packs connected to the data dashboards. You don't have to look for the support your students need. It is right there on the page. Once you discover a reading gap, you immediately have resources to make your data actionable!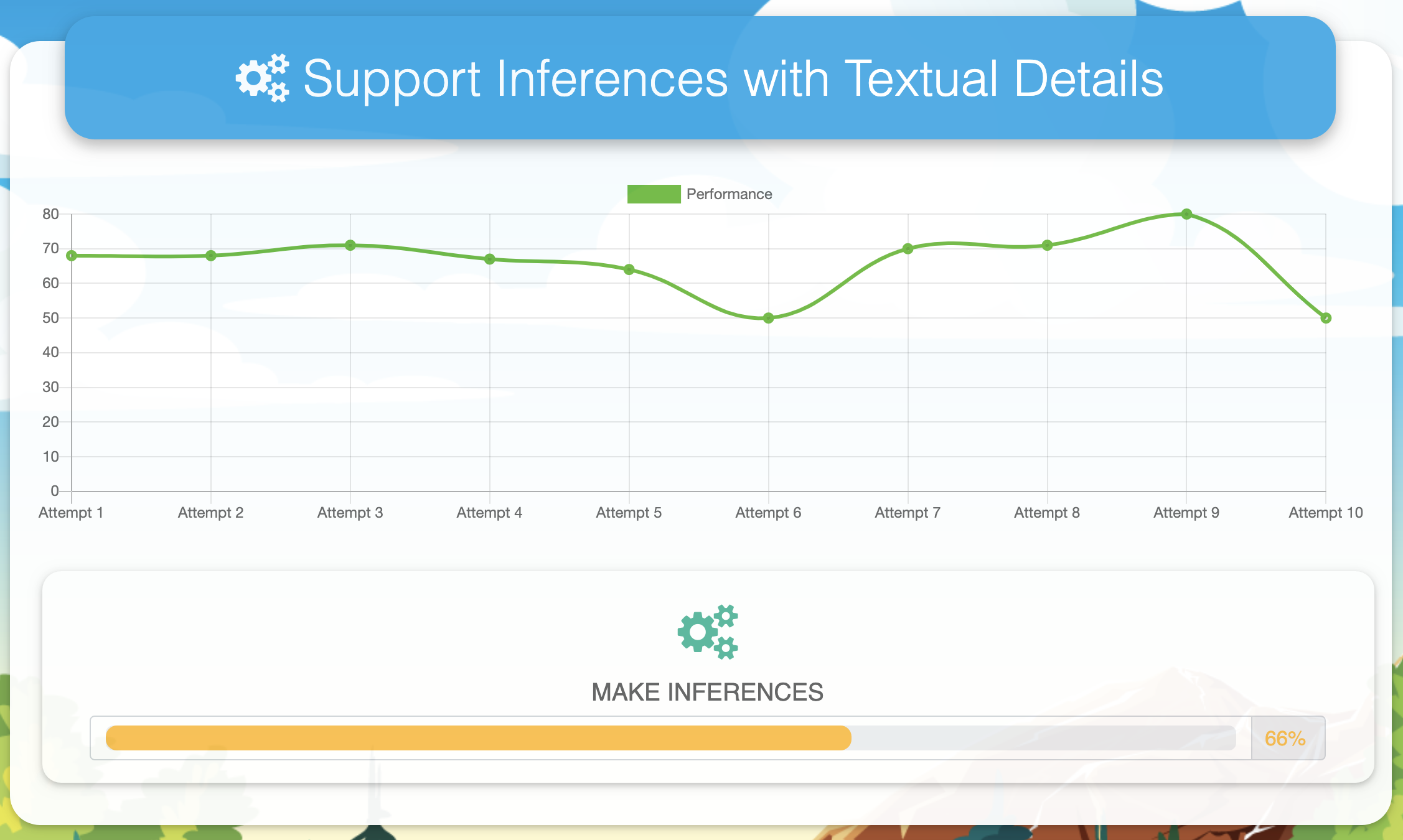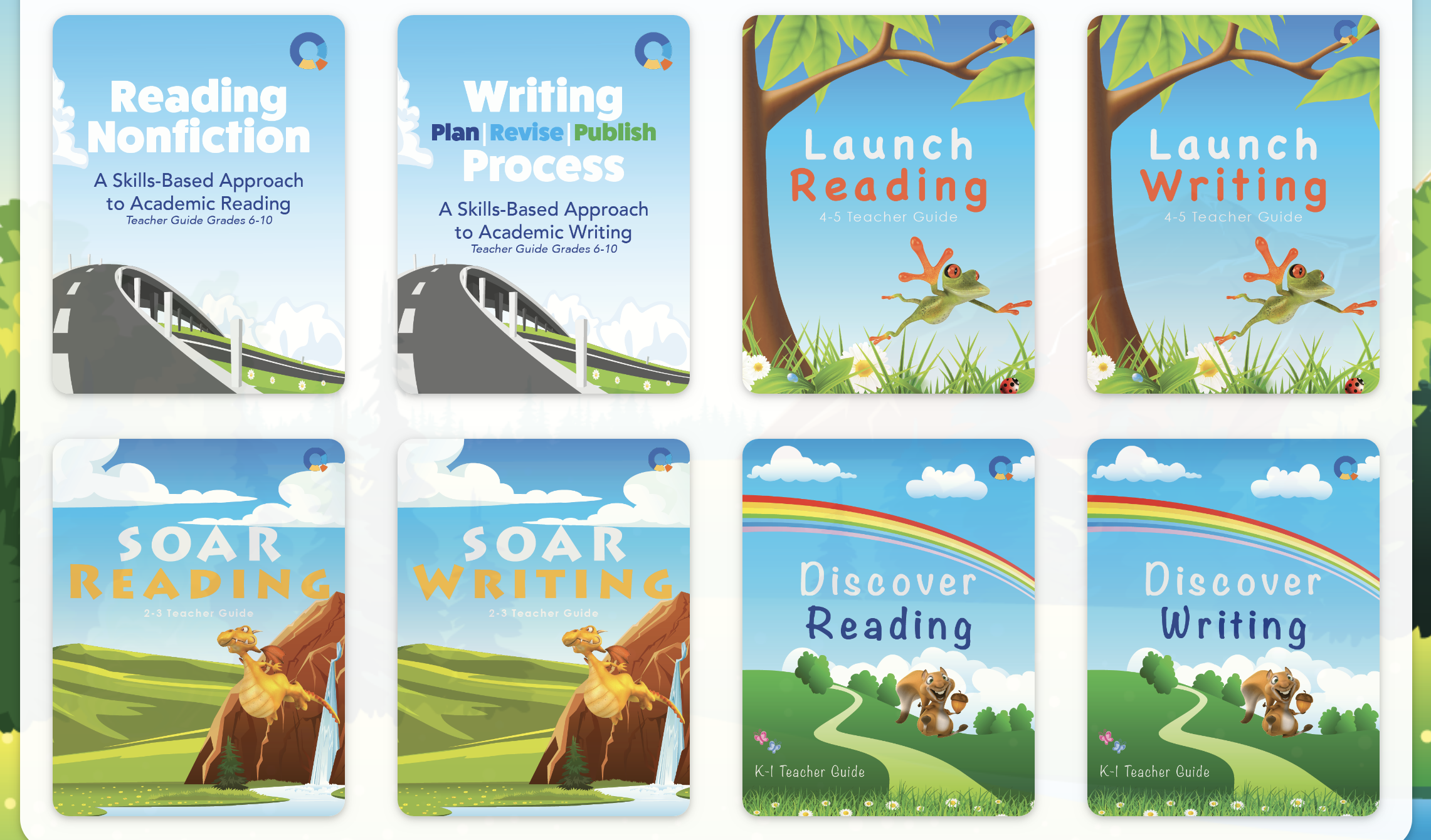 You Get More. A Lot More!
Beyond the six essential reading skills, Quindew's Curriculum Pack delivers practical teacher guides for reading and writing grades K-10. That's right. Teachers get additional reading and writing resources to help with skill-based instruction. Quindew's Curriculum Pack is the ultimate literacy support that can be used in a classroom or across an entire school.
Up to date, realtime growth data
Clear reading data to inform/differentiate instruction
Quickly identify groups that need more support
Target essential skills with classroom tested resources
Address reading gaps with skill-based pedagogy
I can see clearly now the rain is gone...It's going to be a bright, sunshiny day.
Johnny Nash