Engaging, Skill-based
Reading & Writing Curriculum
Learning routines that explicitly teach reading, speaking, and writing skills in each powerful lesson.
Gain access to over 500 teacher-driven lessons and resources to ensure instruction is engaging, differentiated, and meaningful!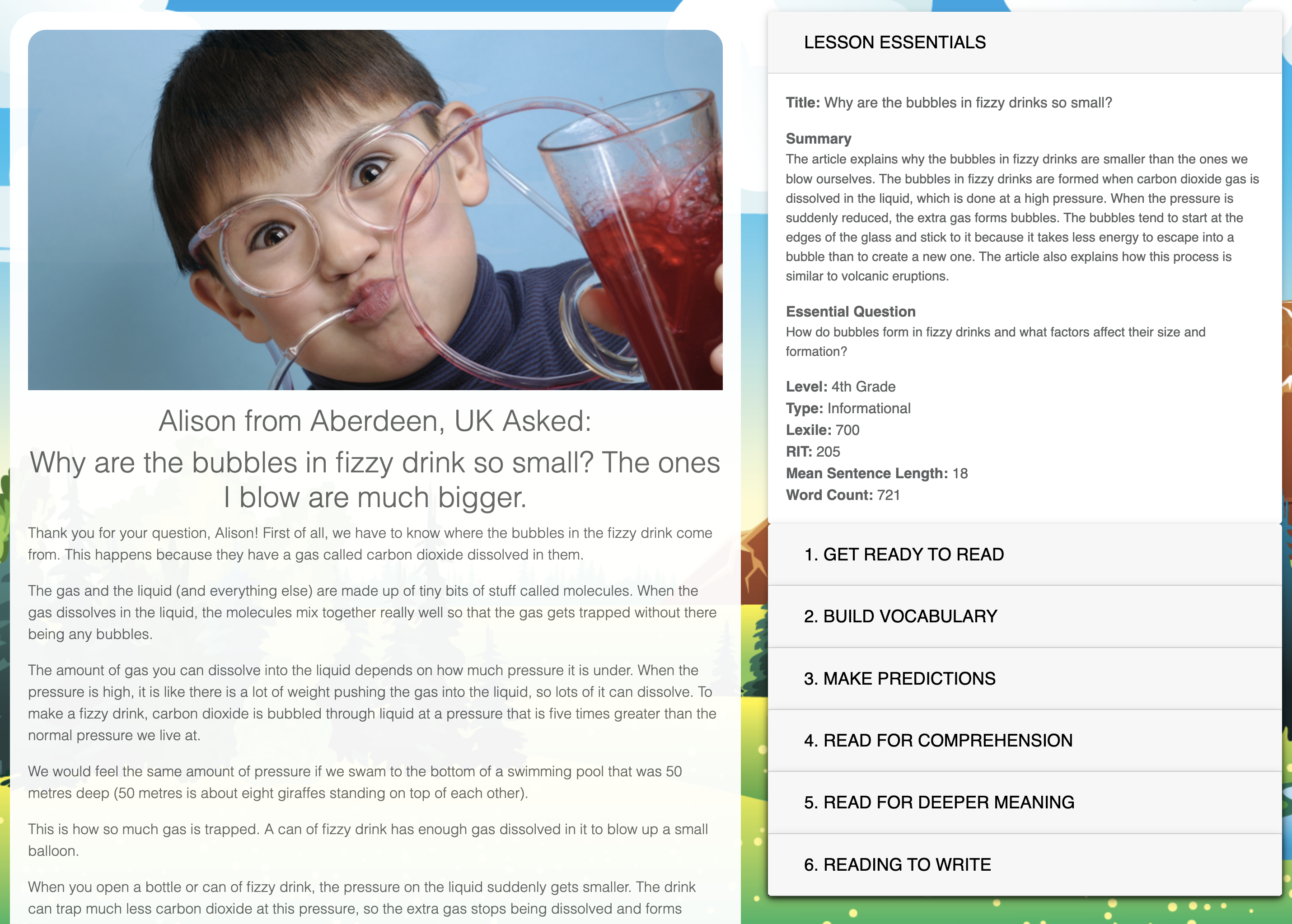 Purpose-driven and Responsive Instruction!
Our curriculum delivers high-interest reading, engaging conversations, and skills for a lifetime of success.
Synergize
Data & Instruction
Our data maps to our curriculum so teachers know what to teach.
Rehearse Critical
Literacy Standards
State literacy standards inform and drive our lessons.
Facilitate Engaging
Learning Routines
We use critical thinking, speaking, and writing to ignite all minds.
Masterfully Deliver
Skill-based Pedagogy
Our student-centered lesson design promotes inquiry-based thinking.
Engage Students in Authentic Learning
Our curriculum is a supplemental teaching resource that provides access to powerful learning routines backed by research and anchored in literacy standards. Our teacher-driven lessons and reading, speaking, and writing activities target opportunity gaps in daily instruction to ensure students get more literacy reps!
Take a Closer Look
Teacher-driven lessons that provide engaging reading, speaking, and writing routines
Explicit literacy instruction designed for whole class, small group workshops, and blended learning
High interest, kid-friendly articles grades 3-12 that update each month
Reading curriculum that directly aligns to up-to-the-minute Clarity Reading Data
Differentiation for advanced students and students needing a little boost to reach standards
Language support for multilingual learners
Literacy routines that ignite thinking and engage students in academic conversations
Classroom ready skill handouts and activities that can be used with the texts teachers love to teach
Skill-based teacher guides grades 3-12 to support a complete literacy program in a classroom and across a school/district
Teacher-Driven Lessons
Teacher-driven lessons allow the classroom teacher to facilitate powerful literacy lessons rooted in research-based, classroom-tested routines. Every lesson includes a routine for...
Analyzing prompts

Building vocabulary

Making predictions

Reading for comprehension

Reading for deeper meaning

Reading to write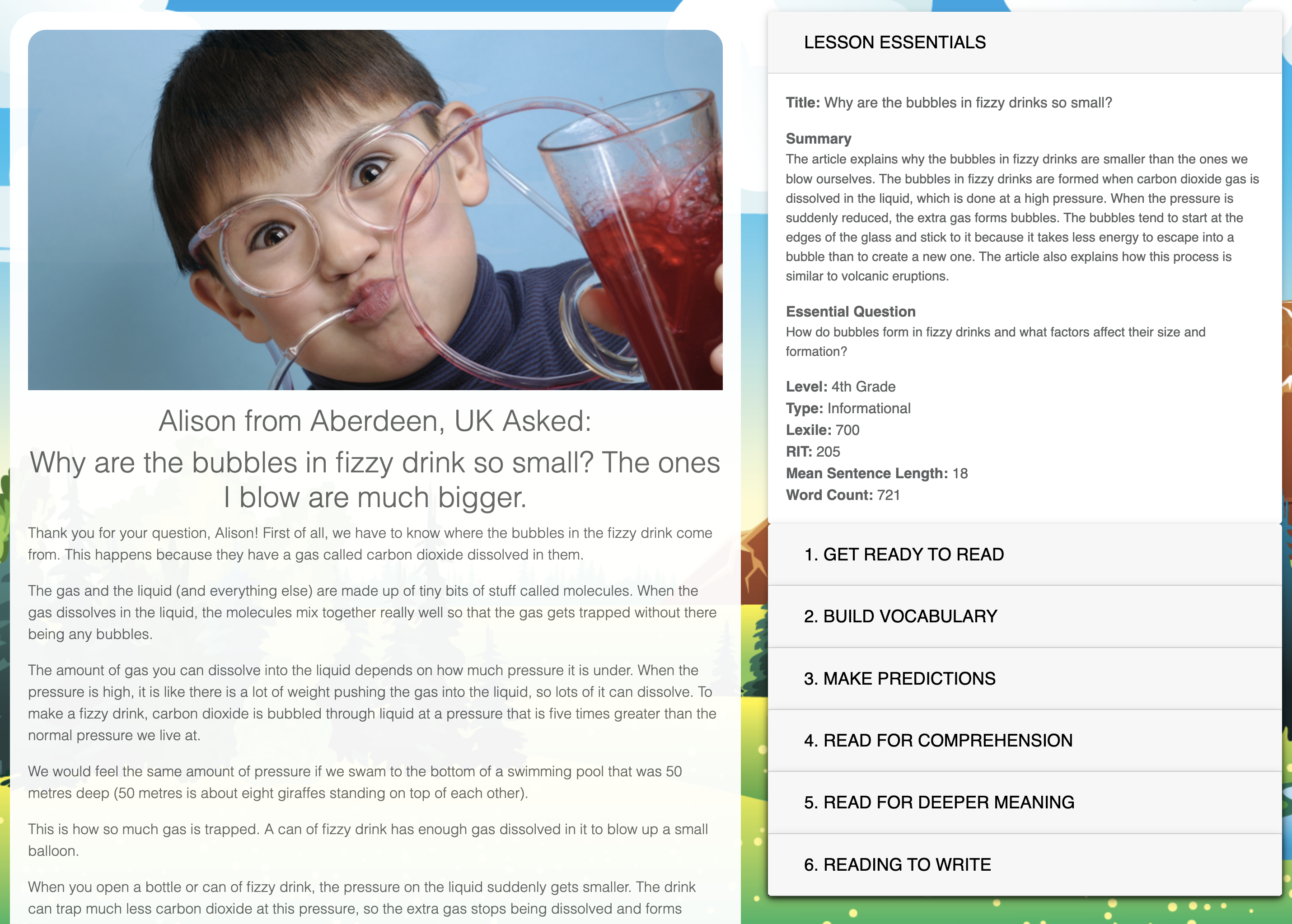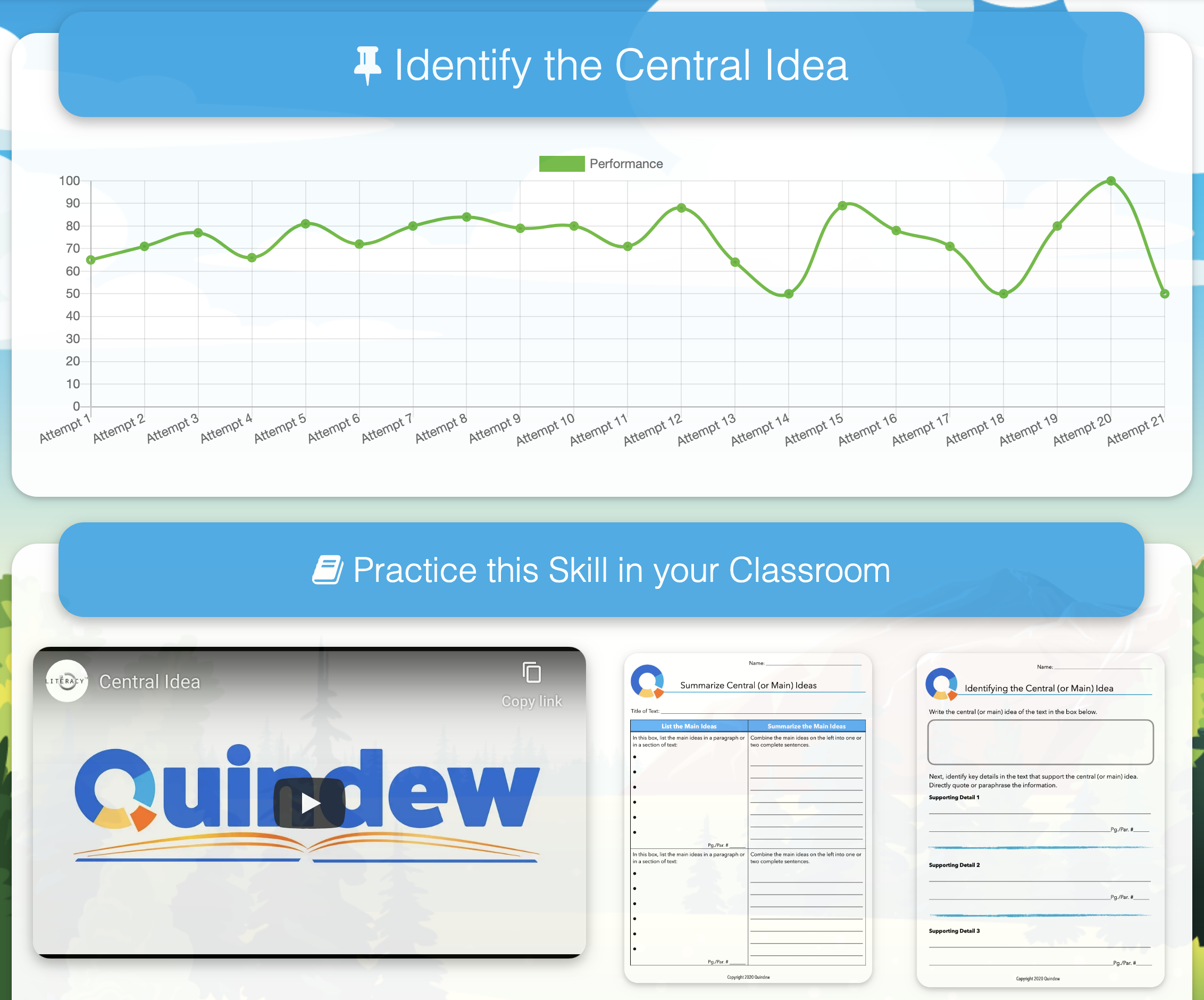 Powerful Lesson Design
Our teacher-driven lessons are built from engaging student-centered, skill-based routines. From "bell to bell," students are critically thinking, reading actively, and talking and writing about texts. Students are eager to engage in our lessons because (1) they are interesting and fun; and (2) students get the support they need to feel confident and successful.

Literacy Skill Handouts
Our reading handouts, graphic organizers, and resources ensure teachers have what they need to respond to their students' reading needs. Our handouts help students identify central claims/ideas, analyze evidence and details, and support inferences. The best part is our handouts can be used to transform any lesson into a skill-based lesson!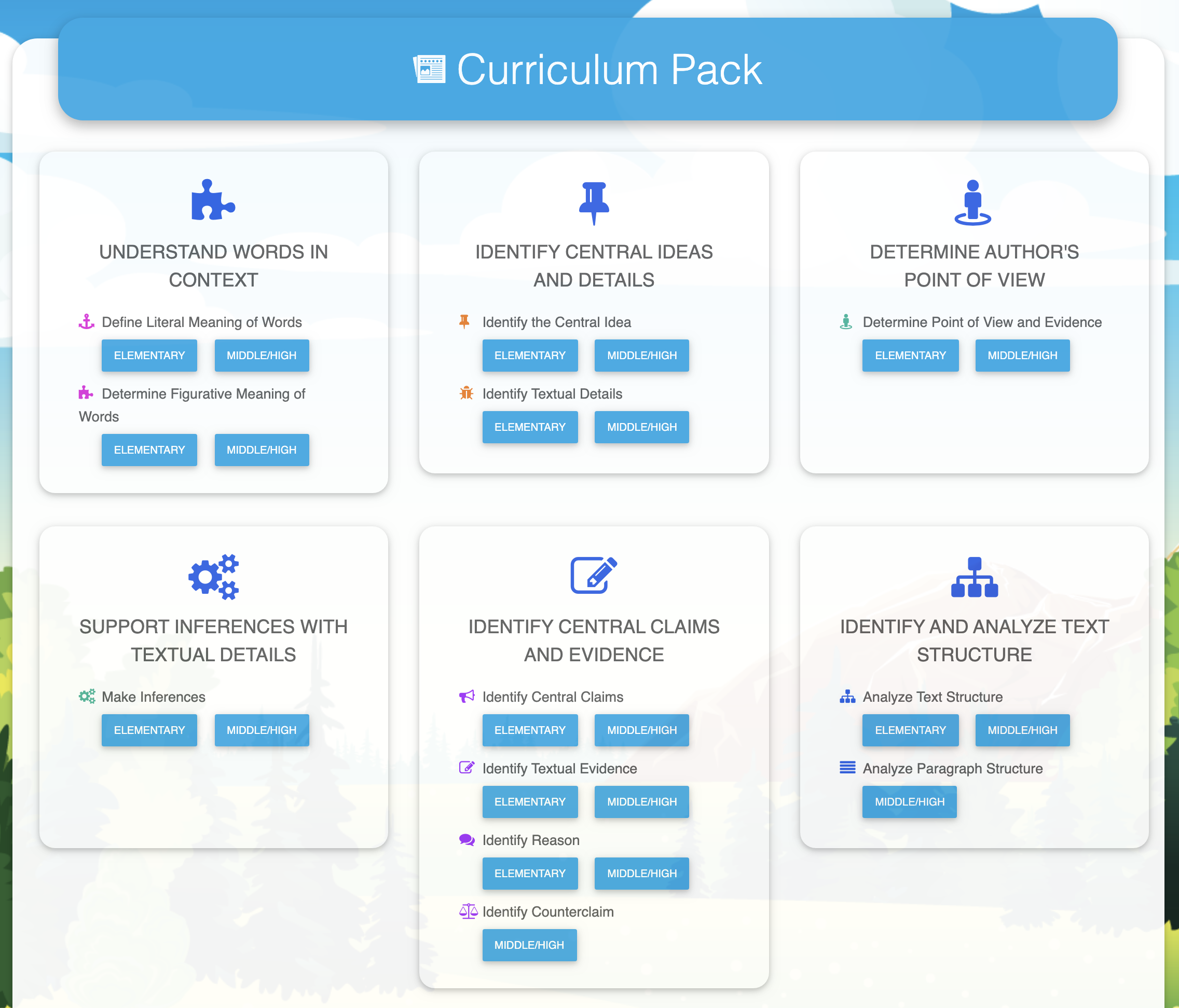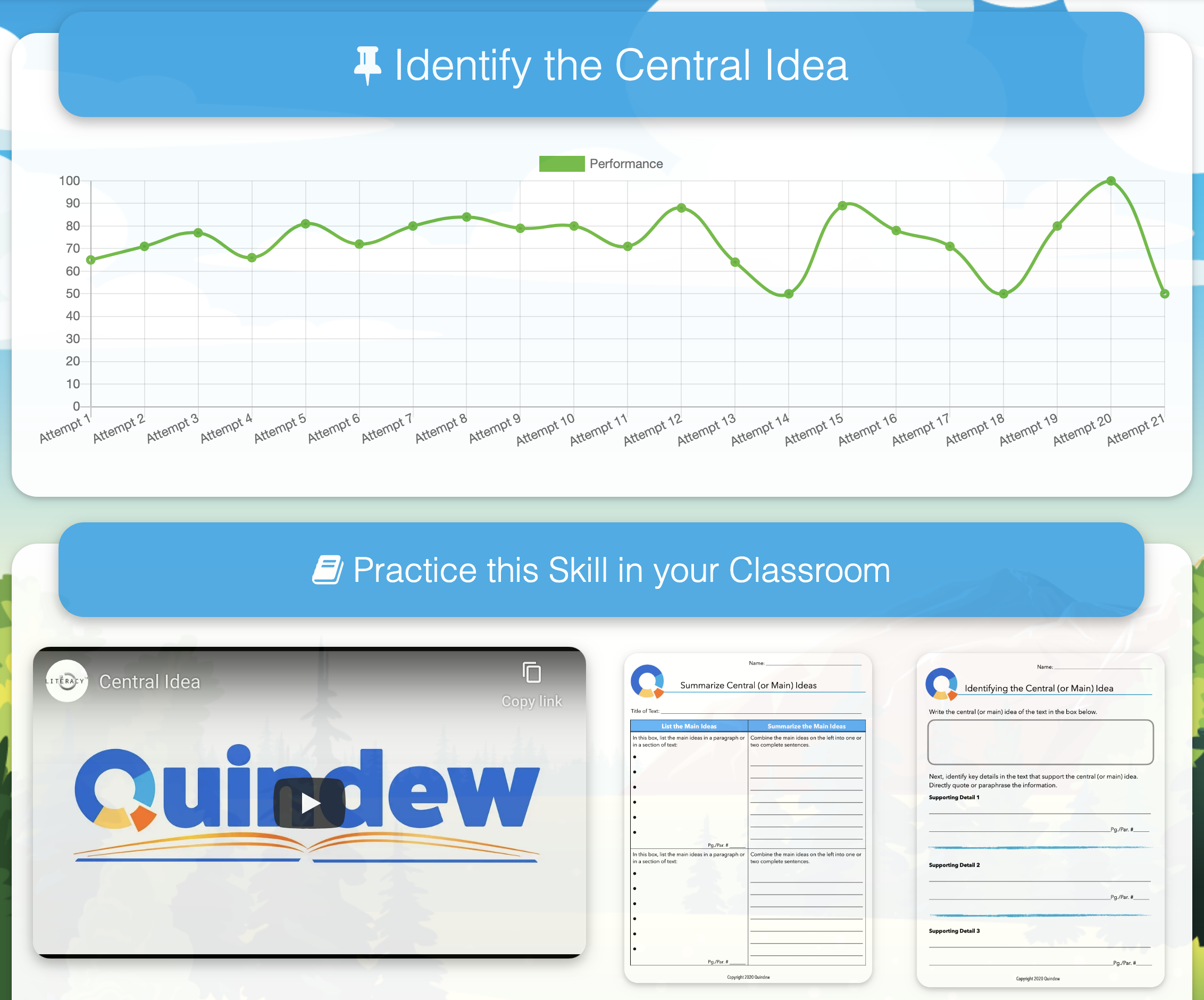 Data & Curriculum Connection
Each of our essential skills is supported with a Skill Pack. A Skill Pack includes...
a video tutorial written for students,

practical student handouts,

planning tools, teaching strategies,

models for gradual release of responsibility,

ESL/ELL connections,

student engagement strategies, and so much more.



Right Where You Need It!
As you dig into Clarity Reading Data, you will find relevant Skill Packs connected to our data dashboards. You don't have to look for the support your students need. It is right there on the page. Once you discover a reading need, you immediately have resources to make your data actionable!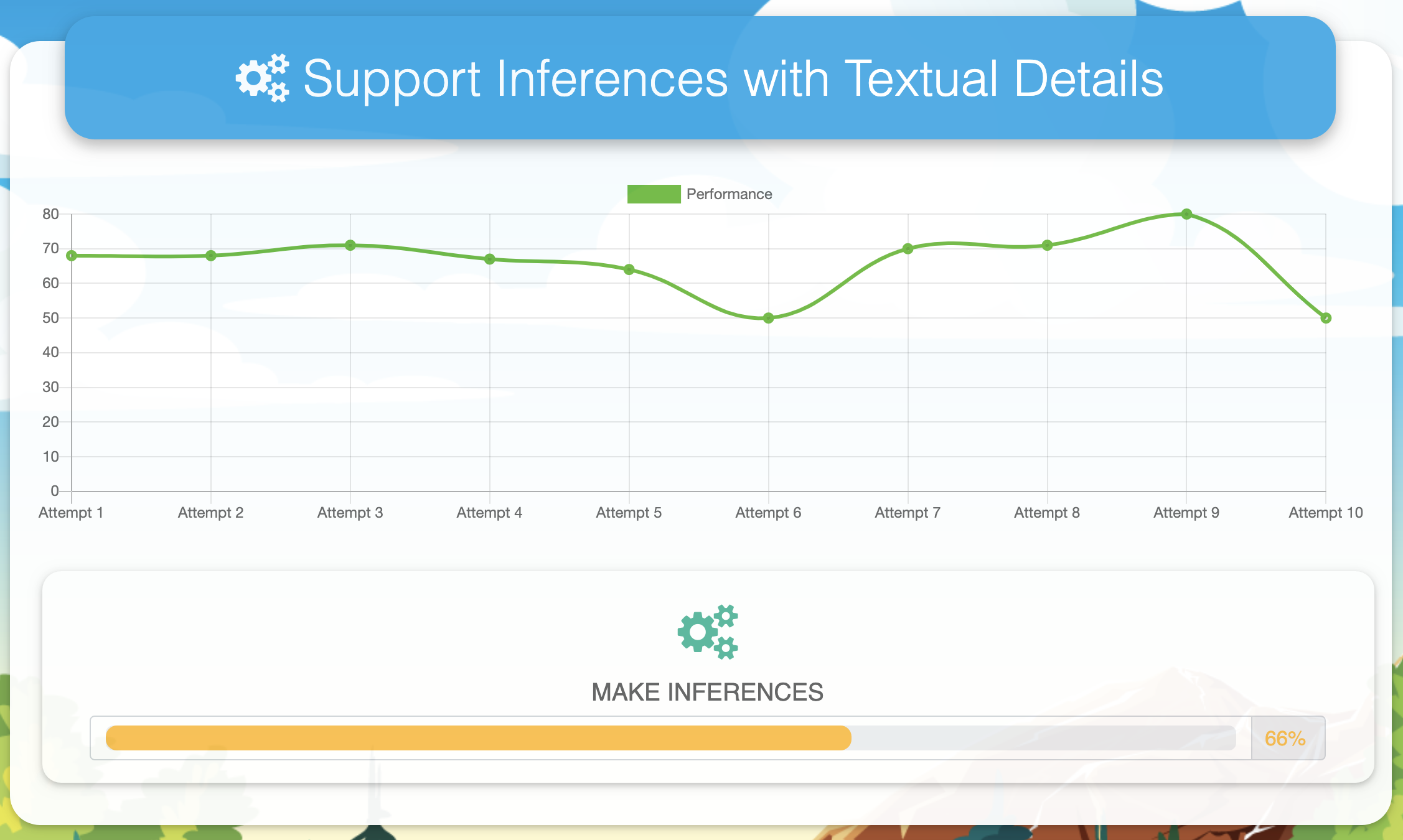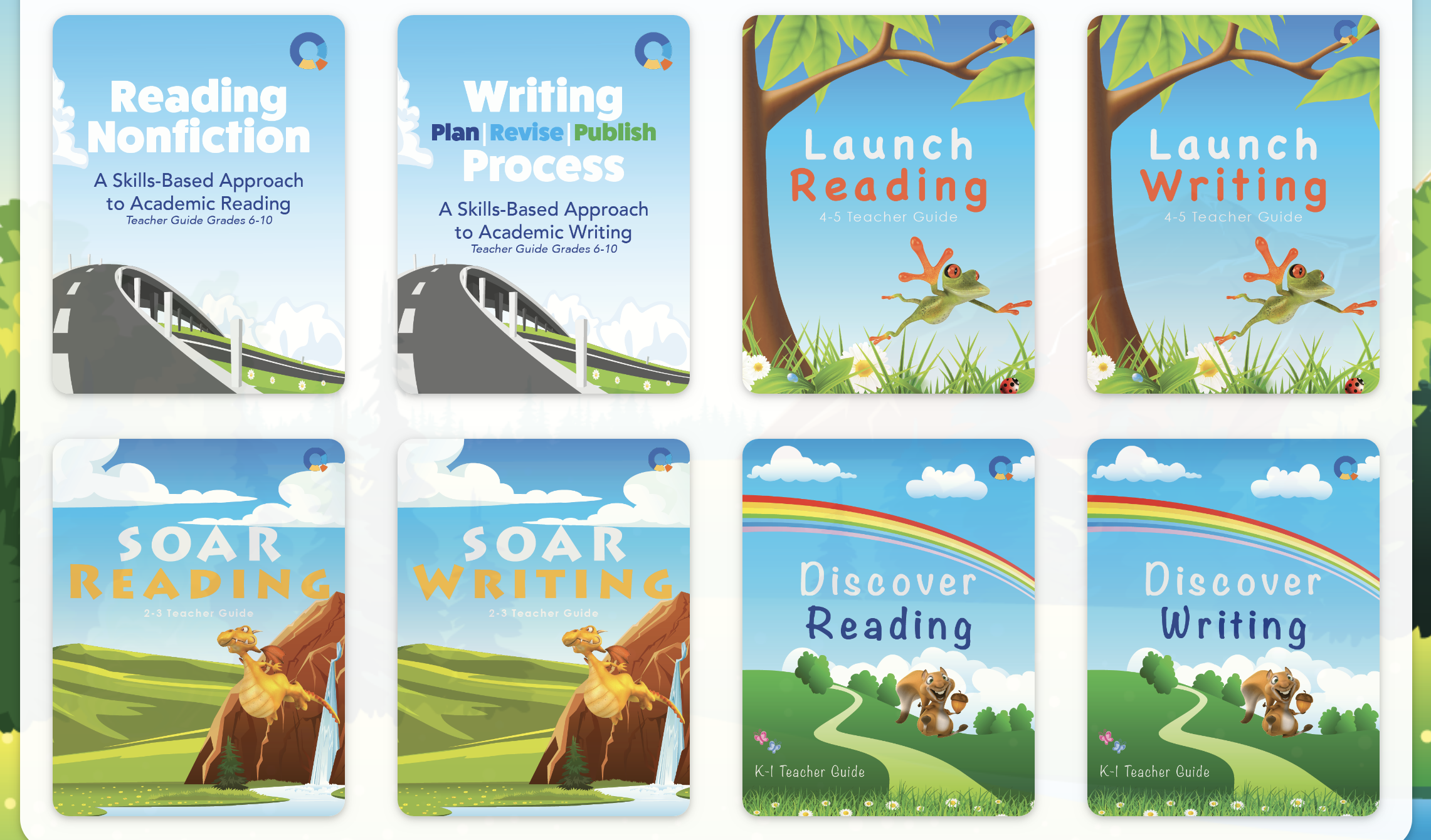 You Get More.
Volumes More!
Beyond the six essential reading skills, our Reading and Writing Curriculum delivers practical teacher guides for reading and writing grades 3-12. That's right. Teachers get additional reading and writing resources to help with skill-based instruction and text-dependent writing tasks. Our Reading and Writing Curriculum is the ultimate literacy support that can be used in a single classroom and across an entire school/district.
Up to date, real-time growth data
Clear reading data to inform/differentiate instruction
Quickly identify groups that need more support
Target essential skills with classroom tested resources
Address reading gaps with skill-based pedagogy
I can see clearly now the rain is gone...It's going to be a bright, sunshiny day.
Johnny Nash